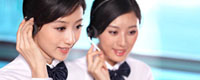 Name: Cassie.Huang
Tel: +86-755-27864416
Fax: +86-755-27864653
Mobile: 15989366182
E-mail: cassie@rxxdisplay.com
Skype: live:cassie_1191
QQ: 2850818618




Company News
>> JDI to expand production of new iPhone LCD panels 10th,Apr,2018
Japan Display (JDI) will expand its LCD panels for new iPhones. Wistron and JDI will cooperate to produce LCD rear-end module (LCM) and screen special-shaped cutting business. With the expansion of JDI's production capacity, Wistron will directly benefit.
JDI originally planned to begin mass production of AMOLED panels to Apple in 2019. However, JDI is considering delaying mass production of OLEDs. Because iPhone X is too expensive, iPhone X with OLED panels is underselling sales, and demand for OLED panels has not increased as expected.
JDI announced that it will raise more than 50 billion yen in funds to expand its LCD panel production capacity. Foreign media pointed out that Apple's OLED version of the model (iPhone X) due to sales is not as expected, Apple "return to the LCD", the iPhone will be sold in the fall of 2018 will use JDI's LCD panel, and JDI received more orders than expected.
Nikkei News pointed out that JDI received a large number of orders for a new generation of iPhone LCD panels. The funds raised by the capital increase will be used to charge for the procurement of materials and the introduction of production equipment for the production of LCD panels.
JDI in the new 6.1-inch LCD version of the iPhone, its screen cutting and C-cut bangs, faced with capacity bottlenecks, Wistron is an important partner of JDI in the special-shaped cutting process, will benefit from the expansion of new production capacity of JDI Orders to come.