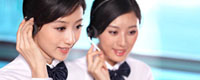 Name: Cassie.Huang
Tel: +86-755-27864416
Fax: +86-755-27864653
Mobile: 15989366182
E-mail: cassie@rxxdisplay.com
Skype: live:cassie_1191
QQ: 2850818618




Company News
>> 2017 LCD panel growth slows OLED output or soars 16th,Apr,2018
In the past 2016, the production capacity of LCD panels in China continued to expand, but as the entire display market began to tilt towards OLED, the market demand for LCD panels began to slow down. In terms of data, the panel supply in the first quarter of 2016 exceeded With 20% of actual demand, there is a serious problem of panel oversupply.
In the second half of 2016, upstream panel makers began to consciously reduce the production capacity of LCD panels due to the pressure from inventory and not optimistic about future market growth, and even closed some production lines, the supply and demand situation of LCD panels began to balance, according to the authority's It is expected that the annual growth rate of large-size LCD panel production in 2017 will be only 3.9%, which will be the most conservative year for production growth in several years.
This year will be a year in which the power of LCD panels will be re-divided. Although the total volume has slowed down, the production capacity of panel makers in mainland China has continued to expand since 2016, with shipments surpassing Taiwan's ranking second in the world, with LCD panel makers shrinking LCDs. With capacity, it is expected that China's LCD panel shipments will leap to the top in the world this year.
This year will be the inflection point for the OLED market to grow substantially
OLED as a powerful future display technology is now recognized as the successor to LCD. Both display performance and physical characteristics must fully surpass LCD. At present, panel makers are gradually starting to lay out OLEDs, as Apple will take on new iPhone products. Such a huge order of OLED screens has emerged, and this year will become an important turning point in the dramatic growth of the global OLED market.
In fact, Korean panel makers began to actively adjust the mix of product lines many years ago, and continuously shut down the production line of LCD panels and increase the production capacity of OLED panels. It has to be said that Korean manufacturers have technical background and indeed see this step in the transition. long. However, it is believed that with sufficient funding and technology support, domestic panel makers can quickly follow up on the development of OLEDs.
At present, OLED screens are mainly used on small-sized devices such as mobile phones, and the global OLED screen production capacity continues to grow. It is believed that domestic manufacturers who prefer OLED screens will take the lead in bringing OLEDs to the market in large quantities. However, the initial stage of supply is tight. Inevitably, with the increase in production capacity, it is believed that the future of OLED panel warfare will become more intense.