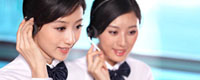 Name: Cassie.Huang
Tel: +86-755-27864416
Fax: +86-755-27864653
Mobile: 15989366182
E-mail: cassie@rxxdisplay.com
Skype: live:cassie_1191
QQ: 2850818618




Company News
>> China's OLED TV wants to surpass Korea's panel production capacity is the key 27th,Apr,2018
In 2017, OLED TV was a very successful year. Especially in the Chinese market, OLED TV sales achieved excellent performance with 100% doubling, which also gave great confidence to the market channel, and also because Chinese consumers accept the speed of new technology. Very fast, the middle class in China is also growing rapidly. It is expected that in the next 2 to 3 years, China will become the world's largest OLED TV market.
OLED wants to dominate high-end TV panel production capacity is the key
OLED wants to dominate high-end TV panel production capacity is the key
IHS released data showing that in the global high-end TV market of more than $2,500 in 2017, OLED televisions accounted for 51.3% of the total. This is the first time that OLED TVs have surpassed LCD TVs to become the global mainstream, but in the face of this rapidly growing market, OLED panel production capacity Is becoming a bottleneck in OLED TVs.
At present, there are two major OLED panel suppliers in the world, namely Samsung and LGD. Samsung mainly produces small and medium sized OLED panels for mobile phones and other digital products, while LGD mainly produces large-sized OLED panels for TVs. In the global market, TV sales are stagnating, and the Chinese market is even lower. This forces TV companies to develop large-size, high-definition TVs and hopes to increase sales by pushing high-end TVs.
China's largest panel manufacturer, BOE, started production of small and medium-sized OLED panels last year. It is currently pushing 8K LCD TVs to cope with the competition of Korean panel companies. However, from the current perspective, Chinese panel makers in the high-end TV market want to surpass Korean companies. There are no small challenges.