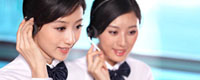 Name: Cassie.Huang
Tel: +86-755-27864416
Fax: +86-755-27864653
Mobile: 15989366182
E-mail: cassie@rxxdisplay.com
Skype: live:cassie_1191
QQ: 2850818618




Company News
>> Samsung Shenzhen factory abolished aggregate storage and OLED business 28th,Apr,2018
On April 18, "we ended up signing a resignation contract." The middle-level employees of Shenzhen Samsung Electronics Communications Co., Ltd. reported to the blue whale TMT reporter that Shenzhen Samsung Electronics Communications Co., Ltd. will be cancelled, with the exception of 6 Korean executives, all employees It will be completely decommissioned by the end of April and the number of evacuees will be around 320. In this way, Samsung "discarded" its only company in China that produces network equipment.
The employee alleges that all employees have been verbally informed by the department leaders since April 3 that "the company must close the door and employees must be dismissed"; and, "The employees are mostly production workers, and the original severance payment is not rich, plus time is rushed. During the negotiation of the compensation plan at least two times."
As of the press release, Samsung and Shenzhen Samsung Electronics Communications have not issued a written notice for the evacuation of employees; at the same time, the reporter learned from Samsung China's relevant public relations personnel that "it has not yet received relevant information and needs to learn from the Human Resources Department and other departments". There are also Samsung Group's public relations staff who stated that legal persons of wholly-owned subsidiaries or holding companies have certain powers of determination.
An attorney who was employed by a foreign-listed company told reporters that the Samsung evacuation program had a shortage of employees and was in a hurry. It did not fully consider the actual interests of the labor force.
A number of tech industry watchers pointed out to Blue Whale TMT reporters that although Samsung has certain advantages in OLEDs and chips, in the face of competitors' grabs against Chinese users, the mobile phone business once proudly encountered Waterloo. Samsung's entire brand is not optimistic about the market in China, and it seems that there are early signs that the employees will be dismissed. The abolishment of the Shenzhen factory may indicate that Samsung's business in the Chinese market will shift.
This incident seems to be "escape", but in reality it is "weakness" in China's overall layout.
Nearly 320 employees were dismissed and the total amount of severance exceeded RMB 20 million
"Our employees were asked to 'voluntarily leave the job', and that is actually layoffs," the employee disclosed to the blue whale TTM reporter. "We had been profitable before, and the average wage level was the same as that of the Shenzhen local industry. The monthly salary per person was 4,000 yuan/month. 5000 yuan/month."
According to commercial and industrial information, Shenzhen Samsung Electronics Communications Company was formerly Shenzhen Samsung Kejian Mobile Communication Technology Co., Ltd., which was established in February 2002. It was established by South Korea's Samsung Electronics Co., Ltd., China Kejian Co., Ltd., Shenzhen Zhixiong Electronics, and Shanghai Lianhe. Investment, a Sino-foreign joint venture established with investment ratios of 49%, 21%, 20%, and 10%, respectively, with a registered capital of US$20 million. It develops and manufactures CDMA mobile phones, sells its own products, and provides after-sale technical services. As well as research and development of 3G terminal product technology.
However, so far, South Korea's Samsung Electronics Co., Ltd. has become Shenzhen Samsung Electronics Communications Co., Ltd.'s controlling shareholder, holding 95%; Shanghai United Investment Co., Ltd. holds 5%.
According to the data from the Tianyi inspection, as of now, Shenzhen Samsung Electronics has 8 important capital and business transformation changes:
Since the business transformation in 2013, the company's business began to transform from mobile phone production to network equipment production. It is Samsung's only overseas network equipment manufacturer. It mainly produces base station terminal RRUs. It was formerly the Korean Samsung Network Division in Gumi, South Korea. in production.
The employee revealed that the severance mainly stemmed from the fact that the production base had been transferred to Vietnam and the business production was subsequently transferred to Vietnam.
It is worth noting that Samsung has established a company in Vietnam since 2015. "Vietnam's company began producing the same equipment as ours in 2017; at the beginning of 2018, some of our business orders were transferred to Vietnamese companies for implementation and follow-up."
"Most of our employees are production workers, and on April 3, we suddenly learned that the company would close the door. The time was too short. The company did not consider the follow-up work and life of the employees at all, and it had not issued a written notice or announcement." The reporter disclosed that on April 8th, a preliminary compensation consultation was conducted and the final compensation plan was originally scheduled for April 11.
The Blue Whale TMT reporter learned that as of April 3, Shenzhen Samsung Electronics Co., Ltd. has nearly 330 employees, including six Korean executives. Previously, the employees had signed labor contracts directly with Shenzhen Samsung Electronics.
The employee stated that the company announced preliminary severance and compensation plans in its internal meeting on April 8, that is: the unified benchmark for resigning other companies is "N?3", and the insured life is less than 2,000 yuan for 7 years or less, 7- 10 years to make up 4,000 yuan, more than 10 years to make up 8,000 yuan. If you go to a brother company, the uniform base for compensation is N, plus 4,000 yuan (2000 yuan for resettlement and 2,000 yuan for relocation). The employees who go to Huizhou company and Dongguan company only pay half a year's salary. However, there has been no progress in this meeting. Follow-up will also be discussed.
"The compensation scheme did not obtain the consent of all employees and employees once prepared to pull banners to protest." The employee said, "The compensation plan issued by the company is too rigid to consider our interests. Our employees feel very passive."
However, the struggle continued until April 17, with the exception of the six core executives. The vast majority of employees also completed compensation procedures in succession.