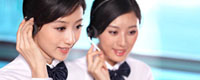 Name: Cassie.Huang
Tel: +86-755-27864416
Fax: +86-755-27864653
Mobile: 15989366182
E-mail: cassie@rxxdisplay.com
Skype: live:cassie_1191
QQ: 2850818618




Company News
>> BOE, Tianma, and other Chinese enterprises are aggressive in expanding their production capacity. 15th,May,2018
China has continued to build smart phone panel factories. In the past two years, eight factories have been established and five factories will be put into production in the next two years. The pace of expansion in China is too alarming. The industry is worried that the smart phone panel may be the next "fate" of blood flow.
BOE, Tianma, and other Chinese enterprises are aggressive in expanding their production capacity.
Nikkei News reported on the 13th that at present, Chinese companies account for 30% of the global market for small and medium-sized panels, and their quality and quantity have risen rapidly. Taking Tianma as an example, the second factory in Xiamen was opened at the end of 2016. The quality of the LCD panels produced at the beginning was not good, and it was reportedly rejected by some Chinese smartphone manufacturers. However, panel makers revealed that Tianma's yield has improved greatly in the past year and now the factory has full production capacity. IHS Markit data shows that in 2017, the total shipments of small and medium-sized panels from Tianma soared 66% to US$3.7 billion.
Not only Tianma, another big factory, BOE, the total value of small and medium-sized panel shipments in 2017 also increased by 26%. The Chinese factory has the backing of government funds. It is not cheap to save money and sacrifice profits. Engineers from the factory's job-changing plant, Huaxing Optoelectronics, said that the capital expenditures for the increase in production of the plant only need to pay 20%, suggesting that the other 80% will be paid by the authorities.
The pace of expansion in the plant is too fierce, smart phone panels may become the next steel or solar panels, the two industries are due to the crazy increase in the factory, the price crash. How do you say this? The smart phone panels produced by the Chinese factory are almost all available to local smartphone manufacturers such as Huawei. However, the growth of the smart phone market in China has recently slowed down and fell for four consecutive quarters. At the same time, China's panel makers have continued to increase production, and may need to return goods to foreign smartphone makers such as the United States, Japan, and South Korea in order to absorb excess production capacity.