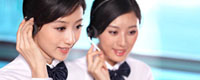 Name: Cassie.Huang
Tel: +86-755-27864416
Fax: +86-755-27864653
Mobile: 15989366182
E-mail: cassie@rxxdisplay.com
Skype: live:cassie_1191
QQ: 2850818618




Company News
>> LGD will abandon large-size LCD betting OLED panel 21th,June,2018
According to sources, LG Display decided to launch an OLED display at its new P10 manufacturing plant in Paju and to abandon production of large-size liquid crystal displays. Last month, LGD also signed a 10 billion won purchase order for equipment with Korean vapor deposition equipment supplier YAS, and continued to increase OLED investment.
Initially, LG Display plans to produce 10.5-generation LCDs at the new plant, but then converted the production line into an OLED production line. LGD made the above decision because of the rapid growth of Chinese panel companies and the negative impact of the global LCD market on the competitiveness of Korean companies, leading to a global LCD supply bottleneck.
LGD officials stated that the investment in P10 was indeed postponed, but the company will soon make a decision on this matter and what kind of manufacturing technology will be adopted. Part of the reason for the delay in P10 investment is that the show giant has not yet decided whether to use inkjet printing technology.
Compared to conventional evaporation methods, inkjet printing technology enables organic materials to be deposited more uniformly and accurately on glass sheets, but is still considered to be less mature. Mastering the core technologies has mastered the future. For the evaporative technology of the OLED production line, who is able to choose the best solution will be crucial.