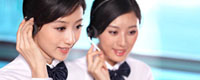 Name: Cassie.Huang
Tel: +86-755-27864416
Fax: +86-755-27864653
Mobile: 15989366182
E-mail: cassie@rxxdisplay.com
Skype: live:cassie_1191
QQ: 2850818618




Company News
>> Samsung foldable screen officially started mass production this summer 4th,July,2018
According to the Korean media ET News on the 28th, before the launch of its first foldable smartphone early next year, Samsung is currently preparing to mass-produce its display screen, and mass production work will officially begin this summer.
Samsung foldable screen officially started mass production this summer
IT Home has learned that Samsung has built test lines for new panels to ensure smooth production during the initial phase, and Samsung will increase its speed slightly if everything goes according to plan. However, the projected overall output is temporarily at a relatively low level of 1 million pieces.
However, the report stated that Samsung has not yet decided on the final design of a foldable screen mobile phone. One of the most logical designs is to fold the display in half, but the user needs to expand the device to see the information. Another option is to fold two-thirds of the phone so that users can see part of the display at any time and get information. It is said that in all scenarios, the size of the display is between 7 and 8 inches.
The report stated that considering that this equipment may be unveiled at the MWC in February 2019, corresponding mass production work should be started this summer, and Samsung will soon decide on the final design plan of the product.