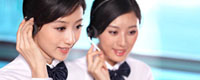 Name: Cassie.Huang
Tel: +86-755-27864416
Fax: +86-755-27864653
Mobile: 15989366182
E-mail: cassie@rxxdisplay.com
Skype: live:cassie_1191
QQ: 2850818618




Company News
>> LG OLED TV publicly burns during international exhibitions: Picture embarrassed
At the beginning of May, an OLED TV installed in the Incheon Airport terminal in South Korea was burned at the beginning of the year. LG first repaired it through software algorithms, and then directly changed to the model of the LCD panel. The event finally subsided.
LG OLED TV publicly burns during international exhibitions: Picture 尴尬
However, according to ZDNet's July 6 report, LG's OLED TV is once again "out of the box", this time in the industry event, SID Display Week 2018 (American Display Week) event held in Los Angeles at the end of May.
LG OLED TV publicly burns during international exhibitions: Picture 尴尬
In front of the well-known manufacturer Nanosys booth, a LG 2017 65-inch OLED TV has a more obvious problem of burn-in. The text and logo with "Family Time" reside in the upper right corner of the screen.
Nanosys revealed that the TV was purchased from the market two to three weeks before the start of the show. The power-on time before the event was about 50-60 hours, and the event was lit for 8 hours a day, but on May 22, the event was On the first day, there were signs of burning.
Witnesses said that in the second day of the exhibition, the upper right corner was already "disastrous."
Since LG is also an exhibitor of SID Display Week, its staff learned about this incident and went to the Nanosys booth several times to check and ask.
It is reported that LG has made a commitment to 30,000 hours of non-burning screen on its OLED TV, that is, watching 8 hours a day, you can see 10 years. According to this, the two "small probability" incidents were caught by the passers-by and exposed to the media, quite embarrassing.