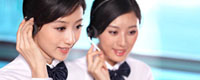 Name: Cassie.Huang
Tel: +86-755-27864416
Fax: +86-755-27864653
Mobile: 15989366182
E-mail: cassie@rxxdisplay.com
Skype: live:cassie_1191
QQ: 2850818618




Company News
>> LG Display becomes Apple's second largest screen supplier, providing OLED and LCD screens 20th,July,2018
It is reported that at the beginning of this month, LG Display has officially become the second largest supplier of Apple's upcoming iPhone products. At present, there are reports that LG Display will soon provide display panel products to Apple.
A South Korean media revealed last week that LG Display will provide OLED and LCD panels for the next generation of iPhone in the second half of this year. The exact date is not known, but the source indicates that LG Display has signed an agreement with Apple, so the production of related panels will definitely begin soon.
Since this will be the first time LG Display will provide OLED display panels for Apple's iPhone, so the number will not be too much. In fact, LG Display is expected to provide approximately 3-4 million OLED panels for the 6.5-inch OLED iPhone currently known as the "iPhone 11 Plus."
Despite this, LG Display has increased its production at the E6 6G fab in Paju, Gyeonggi-do, South Korea. Therefore, sources expect LG Display to receive most of Apple's 6.5-inch OLED panel orders in the coming year. In 2019, LG Display OLED panel shipments will soar to 10 million.
In addition, LG Display will also provide panels for Apple's 6.1-inch LCD models. It is reported that this Apple 6.1-inch LCD model is the "iPhone 9". It is said that LG Display will produce nearly 20 million LCD panels for this model this year. However, the number of shipments in the coming year is still unclear.
Apple's move to LG Display is also necessary to reduce dependence on Samsung. At the same time, the adoption of OLED screens can be increased. More suppliers mean higher yields and lower prices.
The deal is also expected to help LG Display improve its current financial situation. In the first quarter of this year, LG Display posted a net loss of $87.04 million; the loss in the second quarter is expected to reach $174.7 million.