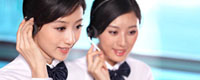 Name: Cassie.Huang
Tel: +86-755-27864416
Fax: +86-755-27864653
Mobile: 15989366182
E-mail: cassie@rxxdisplay.com
Skype: live:cassie_1191
QQ: 2850818618




Company News
>> Domestic OLED panel production capacity climbs LGD reduces investment in mobile phone screen 26th,July,2018
Apple panel suppliers, due to sluggish demand for TVs and mobile phones, and the decline in panel prices, continued the loss situation in the previous quarter. The second quarter revenue decreased by 15%, about 5.6 trillion won, and a loss of 30 billion won.
LGD said in the second quarter of this year's performance briefing that due to the sluggish mobile phone market, the prospects are unclear, in order to stop losses and stop bleeding, reduce investment in mobile phone display, reduce the capital expenditure plan for 2020 by 2.7 billion Dollar. LGD said that the reduction in investment will not affect the expansion plan of OLEDs, mainly for LCD mobile phone displays.
LGD expects its OLED TV panels to start profiting in the third quarter of this year, ending the market incubation period of several years and entering the fast-volume phase. LGD previously decided to terminate the expansion of LCD TV panels and concentrate all new capacity in the field of OLED TV panels. At the same time, in order to avoid the future Sino-US trade war, LGD will further adjust the investment share of OLED TV panels in China and South Korea, in order to meet the needs of both Chinese and Western OLED TV panels.
In the field of mobile phone display, LGD's capital investment in recent years is mainly to improve the production capacity of Apple's mobile phone LCD display. In the past few years, due to the continued financial crisis of Japanese panel makers, Apple has allocated its main production capacity to LGD, which is relatively financially healthy, in order to ensure its own panel supply. The production capacity of Japanese panel makers is basically in the replacement state of their financial ability. .
In addition, LGD also cooperated with Apple to build OLED mobile phone display capacity based on its success in Apple's OLED watch display. However, due to LGD's mass production technology in flexible substrates, it failed to achieve a technical breakthrough. Therefore, LGD's OLED mobile phone display did not progress as expected. In fact, LGD also suspended the subsequent investment in OLED mobile phone display, which basically limited the production capacity to the current Based on the scale.
With the redefinition of mobile phone OLED display standards by Apple's industrial display, the global OLED display mass production technology has also developed rapidly and quickly reached commercial level. In addition to the traditional Korean manufacturers Samsung, LGD directly received Apple's support, China's panel makers BOE A, Shenzhen Tianma A, Visionox, and Huiguang, etc., also draw on the standards of Apple's mobile phone OLED display, quickly adjust After the production process parameters of the company, the products with similar quality grades were unveiled and recognized by the first-line mobile phone brand manufacturers.
For example, Hehui Optoelectronics is a supplier of Xiaomi OLED mobile phone display screen. Shentianma is an OLED mobile phone display supplier of Lenovo, ASUS, Xiaomi and Motorola, and BOE is an OLED mobile phone display supplier of Huawei, OPPO and vivo. It is a global mobile operator custom-made OLED mobile phone display supplier.
In fact, China has its own accumulation in OLED mass production technology. In addition to BOE's use of the same specifications of Samsung equipment, and the introduction of a large number of Samsung, LG technicians, several other OLED panel technology is also From Taiwan, South Korea and Japan, but the main mass production technology is based on Japan, the equipment used is also different from Samsung's machine, and does not even rely entirely on the same evaporation equipment as Samsung. Pilot production and mass production
.