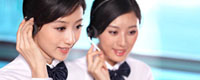 Name: Cassie.Huang
Tel: +86-755-27864416
Fax: +86-755-27864653
Mobile: 15989366182
E-mail: cassie@rxxdisplay.com
Skype: live:cassie_1191
QQ: 2850818618




Company News
>> Panel factory fear to put their own OLED unpredictable 17th,Feb,2017
OLED expansion industry to time LCD industry situation fear of bad
Next year, Apple's iPhone 8, but also the ability to supply small-size OLED panel manufacturers almost only Samsung Electronics (SAMSUNG), meaning Samsung may be almost exclusive iPhone 8 panel orders. Although LG Display, JDI, Sharp, and other panel makers have to spend billions of dollars to promote OLED production schedule, but most of OLED production is expected to be at least 2018 years is expected to go online, these investment can No real recovery is still unpredictable. The higher the expectation, the greater the disappointment. The report pointed out that in the next year is expected to be difficult to ensure adequate supply of OLED circumstances, these are currently eager to invest in OLED panel factory, I am afraid still have to rely on the industry LCD (Liquid Crystal Display, LCD). This year's strong demand for mobile phone factories in China led to LCD prices, but LCD supply next year to see - especially from China's supply - may make LCD prices fall again.
OLED once a large influx of market prices on the cheap
LCD industry, if the market is worse, plans to invest in OLED still can not stop, expected to make these panel factory financial performance under enormous pressure. Goldman Sachs expects LG Display to turn its free cash flow this year with the next two years. And although the layout of OLED so burn, investment vision may still never be achieved. As a result of each panel factory OLED production capacity on the line, the market supply of OLED increased rapidly, the price will naturally fall, weakening LG Display and other manufacturers can earn profits. In addition, this is to replace the LCD and the popularity of OLED, LCD prices will further decline. Thanks to the LCD price recovery and other benefits of the message, LG Display shares have risen from the February low of nearly 45%. According to S & P Global Market Intelligence, the share price rebounded to 4.2 times the value of LG Display business to EBITDA, which was well above the 5-year average of 2.9 times. This means that if the industry winds appear signs of trouble, LG Display may be highly vulnerable.