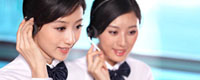 Name: Cassie.Huang
Tel: +86-755-27864416
Fax: +86-755-27864653
Mobile: 15989366182
E-mail: cassie@rxxdisplay.com
Skype: live:cassie_1191
QQ: 2850818618




Company News
>> In 2018, Korean LCD equipment manufacturers will rely more on the Chinese market. 7th,Sep,2018
It is reported that South Korea's LCD equipment makers' revenues reached a new high in 2017, driven by Samsung Display Co., Ltd. and LG Display's expansion of OLED panel production capacity and record-breaking shipments mainly for China.
In 2018, Korean LCD equipment manufacturers will rely more on the Chinese market.
Looking forward to 2018, China's LCD equipment investment will account for the global investment proportion of the industry will continue to rise, South Korea's LCD equipment suppliers' dependence on China's LCD panel manufacturers is expected to continue to increase.
Among the major equipment suppliers of Samsung Display, AP Systems' revenue in 2017 reached a new record of nearly 1 trillion won (about 900 million US dollars), 90% of which comes from laser stripping for the production of flexible OLED panels ( LLO) system sales. The other two suppliers, Semes and SFA Engineering, achieved revenues of approximately 2 trillion won in 2017.
The revenues of two suppliers of LG Display, Jusung Engineering and DMS, were as high as about 270 billion won. Equipment suppliers Avaco and Invenia have revenues of nearly 180 billion won, while Viatron Technologies has sales revenues of more than 100 billion won.
However, the combined capital expenditure of Samsung Display and LG Display is expected to fall to 13-15 trillion won in 2018, down from 21 trillion won in 2017, which is expected to have a negative impact on the operation of Korean LCD equipment suppliers.
Since the proportion of LCD monitors exported to China accounts for more than 50% of total Korean LCD display exports in 2017, and the ratio is likely to rise in 2018, the proportion of Chinese panel makers purchasing Korean LCD manufacturing equipment will be The business prospects of Korean liquid crystal display devices are crucial.