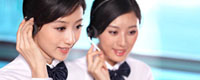 Name: Cassie.Huang
Tel: +86-755-27864416
Fax: +86-755-27864653
Mobile: 15989366182
E-mail: cassie@rxxdisplay.com
Skype: live:cassie_1191
QQ: 2850818618




Company News
>> LCD panel into a night pearl, short-term contrarian rise 13th,Oct,2018
The recent recovery of the panel boom is a clear signal that is rare in the off-season of 2Q14. Some of the panel prices are expected to rise against the trend. In particular, the medium-sized LCD TV panel has already started, and the NB and Monitor panels have also been launched. Because the previous panel companies have reduced supply in a strategic manner, they have also caused tight supply. Therefore, in addition to the recent decline in the LCD panel, it is expected that there will be a rare price increase.
In the inventory adjustment since 4Q13, the LCD water level in China's LCD panel market has recently become healthy. This week, it officially entered 2Q14 in April. It is expected that the stocking action will start for the May 1st sales season in May, and March. LCD panel prices have indeed stopped falling, ending the TV panel's continuous decline for 8 consecutive months, especially downstream TV brand inventory is only about 3 to 4 weeks, obviously lower than the past normal water level of 6 weeks, the market even passed TV panels such as 32-inch, 40-inch, and 42-inch are in tight supply. Therefore, the LCD panel boom will rise against the trend in the near future, and even the optimistic scene of price increases will not be ruled out. The industry even spreads this wave of goods. Looking forward to May, it will become another short-term hot spot on the 2Q14 table.
Under this issue, it is expected that there will be BOE A, TCL Group with Huaxing Optoelectronics, and upstream glass substrate factories such as Dongxu Optoelectronics, Rainbow Co., Ltd., and even Ruifeng Optoelectronics in the field of LED backlighting, and other LCDs. Panel concepts such as CSG A, Deep Textile A (discontinued), Deep Sky A..., etc., are expected to benefit part of the trend, becoming a group worthy of attention on the short-term.