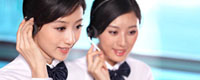 Name: Cassie.Huang
Tel: +86-755-27864416
Fax: +86-755-27864653
Mobile: 15989366182
E-mail: cassie@rxxdisplay.com
Skype: live:cassie_1191
QQ: 2850818618




Company News
>> Apple pushes "go to Samsung" OLED will usher in "four heroes" 29th,Oct,2018
According to foreign media reports, Apple will strengthen cooperation with China's mainland and Taiwan's technology giants to promote "go to Samsung." The industry pointed out that Samsung is leading the industry in key components such as panels and memory, and is actively developing the foundry business. In the past few years, the iPhone has adopted a large number of Samsung components. Considering the competition in each other's mobile phone business, Apple does not want to be caught by Samsung in the supply of key components. Therefore, the Chinese cross-strait industry, which has continued to improve its technology, has become Apple's "go to Samsung". The best partner. Not only will the next generation of iPhone OLEDs be added to the panel makers such as BOE and Sharp, but the new iPhone XS series will also be introduced to introduce the products of the two sides of the straits such as ASE and Desai.
According to reports, the new iPhone XS series uses some components that are more powerful and more powerful than the previous models. Among them, TSMC monopolized the latest A12 processor OEM orders, and did not see Samsung's foundry chips; Sun Moonlight's Huanxu Electronics also expanded its supply of WiFi and Bluetooth modules, breaking the monopoly of Murata Manufacturing Co., Ltd. in Japan. In addition, Continental Desai Battery and Xinwangda Electronics will also supply key components such as new iPhone batteries; PCBs will be supplied by Taiwanese factories such as Xinxing and Huatong, and the production bases of these Taiwanese PCB factories are mostly in the mainland. It highlights that Apple is not worried about trade wars and continues to rely on cross-strait electronic components factories.
In terms of memory, Samsung is no longer fragrant. The 256GB version of the iPhone XS Max uses the flash drive brand and the Witten production flash memory device, while the 64GB version of the iPhone XS uses Toshiba memory flash memory. The most noteworthy is that Samsung has previously obtained the order of Apple's first iPhone X OLED panel imported into OLED with the global OLED technology leader. This year, the new iPhone OLED order has also been divided by LG Display.
Starting next year, BOE is also expected to become an iPhone OLED supplier. BOE's related suppliers of OLED equipment said that BOE has verbally promised to supply OLED to Apple. With the OLED technology of Sharp's Sharp Group already in place, and BOE verbally promised to supply Apple, then Apple's OLED orders will become the "four heroes" situation.