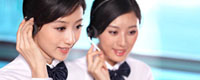 Name: Cassie.Huang
Tel: +86-755-27864416
Fax: +86-755-27864653
Mobile: 15989366182
E-mail: cassie@rxxdisplay.com
Skype: live:cassie_1191
QQ: 2850818618




Company News
>> BOE jumps to the world's first LCD panel next year: AMOLED yields 70% 15th,Nov,2018
Display panels have always been dominated by foreign manufacturers, and domestic panels have not been seen. After years of hard work, domestic panels have seen great improvement in recent years. Taking BOE as an example, the official said that the company's LCD capacity will exceed next year. LG ranks first in the world, and AMOLED panels, their production capacity is also increasing, the yield is gradually increasing, reaching 70% at the end of this year.
BOE jumps to the world's first LCD panel next year: AMOLED yields 70%
In the past, mobile phones used domestic screens. Everyone felt that they were pitted. They always felt inferior. However, many flagship mobile phones now use domestic screens. For example, the recent hot full screens, many of which are from BOE and Tianma. BOE had previously reported that its revenue in 2017 was 93.8 billion yuan, its net profit was 7.57 billion yuan, and its profit tripled. It is very good information.
LCD panel has always been the strength of domestic manufacturers. The 8.5-generation LCD production line of BOE Fuzhou was mass-produced in February last year, and the production capacity is climbing smoothly. The world's first 10.5-generation line built by Hefei was also put into operation in December last year. In March, it was officially mass-produced. BOE expects that the company will surpass LG's LGD display company to become the world's largest LCD panel supplier next year.
AMOLED is a weakness of domestic manufacturers. The technology has been dominated by Korean manufacturers earlier, but recently domestic manufacturers continue to exert their strength. The first domestic and global 6th generation flexible AMOLED production line - the BOE Chengdu production line last year. It will be lighted in May, and mass production will be delivered in October. The first phase of production capacity will be fully produced, and the full production line will be fully produced in the first half of next year.
The results announced by BOE show that the yield of AMOLED is increasing, reaching 65% in March and reaching more than 70% by the end of this year. Of course, there is still a gap between the strength and the Korean manufacturers. Last year, it was reported that Samsung's AMOLED panel yield for Apple iPhone X was over 90%, and the domestic panel really needed to lead the world. It still takes some time.