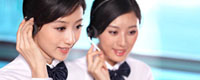 Name: Cassie.Huang
Tel: +86-755-27864416
Fax: +86-755-27864653
Mobile: 15989366182
E-mail: cassie@rxxdisplay.com
Skype: live:cassie_1191
QQ: 2850818618




Company News
>> Samsung official announcement will launch new OLED TV products in 2019 23th,Nov,2018
At the International Information Display Exhibition in mid-November, Samsung TV Display Company CEO Li Dongxun said, "Samsung TV Display Company is developing large-size quantum dot OLED (QD-OLED) panels for TV, and it is progressing smoothly." Recently, Samsung TV The official announcement will bring new OLED TVs to consumers in 2019.
Previously, according to Korean media reports, OLEDs developed by Samsung TV can be used as an effective light source for activating quantum dots, which can create ultra-high saturation colors, and this upgrade will bring advantages over LG OLED TVs. LG's OLED and Samsung QD-OLED process are very similar, and many new materials involved in Samsung QD-OLED are mature technologies. With the technology of color filter film and photoluminescence QD quantum dot liquid crystal backlight conversion film technology, QD conversion color filter film products are not difficult to develop.
There are rumors that Samsung TV is focusing on the development of blue OLED emission sources under the quantum dot surface layer, and QD-OLED will have the same advantages as current OLED TVs. From the perspective of effect, QD-OLED has a wide color gamut of quantum dot TV, which is bright and distinct. At the same time, it also has the brightness contrast of OELD, which can achieve the ultimate black and white. In addition, the QD-OLED panel has also overcome a major problem faced by OLEDs - burn-in. On the other hand, QD-OLED has excellent performance, but its cost is only about 26 US dollars, which is much lower than OLED panel, which has become a major advantage.
In addition to the development of QD-OLED technology, Samsung TV is currently developing TV products based on microLED display technology. South Korea's ETNews has reported that Samsung will launch a 75-inch 4K microLED TV next year. The TV was shown privately at the 2018 Consumer Electronics Show (IFA) in Berlin.