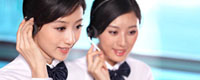 Name: Cassie.Huang
Tel: +86-755-27864416
Fax: +86-755-27864653
Mobile: 15989366182
E-mail: cassie@rxxdisplay.com
Skype: live:cassie_1191
QQ: 2850818618




Company News
>> New panel industry is supported OLED technology welcomes 4th,Dec,2018
On May 18th, the National Development and Reform Commission and the Ministry of Industry and Information Technology issued the "Notice on Implementing Major Engineering Packages for the Upgrading of Manufacturing Industries", focusing on high-end manufacturing, intelligence, greening and service, and organizing and implementing ten key projects. Through the implementation of major engineering packages, we will strive to increase the value-added of manufacturing enterprises above designated size by an average of 7% or more through three years of hard work. The annual investment in technological transformation of enterprises will increase by about 15%, and the independent innovation capability of enterprises and the output value of new industrial products will increase significantly. At the same time, increase national financial support and expand the scale of special construction fund support.
The major engineering package covers smart manufacturing, high-end equipment, key new materials, aerospace capacity building, and electronic information. Specifically, the seventh largest engineering package is the electronic information upgrade project. The new flat panel display is an important part of it. It is required to focus on the development of new generations such as low temperature polysilicon (LTPS), oxide (Oxide), and organic light emitting semiconductor display (AMOLED). Display mass production technology, build high-generation production lines; develop key materials and equipment fields such as glass substrates, brightness enhancement films, photoresists, OLED evaporation process unit equipment components, and auto-transfer systems for evaporation equipment, and enhance self-supporting capabilities. In addition, it promotes the joint development and industrialization demonstration of key common technologies; and lays forward the prospective technology fields such as quantum dots and flexible displays.
As smart phones such as Apple will adopt OLED materials, the future market will have broad application prospects. The agency expects that by 2020, the AMOLED market is expected to reach US$67 billion, with a compound annual growth rate of over 45%.
According to the recent interactive platform, organizations have frequently researched related companies in this field. Since the end of April, Wanrun shares ushered in collective investigations by 103 institutions. The company said that the company's overall OLED materials business is relatively stable, production and operation are all normal. The company hopes to develop more promising products such as liquid crystal materials, zeolite series environmental protection materials and OLED materials through research and development. Shen Tianma A said on the interactive platform that the company started the construction of the first 4.5-generation AMOLED pilot line in Shanghai in 2010 and has produced a variety of samples. In 2013, it began to invest in a 5.5-generation AMOLED production line to form a production capacity of 550-day 1/4-cut OLED-evaporated packaged glass substrates with a monthly processing capacity of 15,000 sheets. Currently, the production line products have been mass-produced and shipped. Based on the AMOLED production line, the company has conducted in-depth research and development on flexible display technology. Among them, the 5.46-inch AMOLED flexible display product won the "CITE2016 Innovation Product and Application Award".
The organization believes that with the rapid development of smart phones, wearable devices and VR, OLEDs are expected to continue to expand new application areas and become the mainstream display technology in the future with obvious advantages such as thinner, thinner, higher contrast, flexible bendability and wide viewing angle range. One. In addition, with the adoption of OLED technology by major smartphone manufacturers, the application of OLED materials in small and medium size fields will show rapid growth. It is expected that by 2017, the OLED market will double. By 2018, the large-size OLED screen market with TV as the core will be fully launched. In the next 10 years, OLED products are expected to account for 30% to 40% of the total display market.