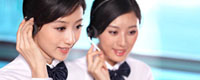 Name: Cassie.Huang
Tel: +86-755-27864416
Fax: +86-755-27864653
Mobile: 15989366182
E-mail: cassie@rxxdisplay.com
Skype: live:cassie_1191
QQ: 2850818618




Company News
>> Smart watch into panel air outlet AMOLED, LCD who can fight? 18th,Dec,2018
Since LG released the first smart watch G Watch R, the smart watch market is full of energy. In recent years, not only international manufacturers have launched the field of smart watches, but Chinese manufacturers have also increased their market layout in this field. Huawei, the world's third-largest mobile phone manufacturer, is also focusing on the development of wearable devices, and recently released the first Android Wear watch called Huawei Watch, which uses a circular screen design. It is foreseeable that high-resolution AMOLED panels will be the mainstream technology in smartwatch screen specifications.
LG Display to expand flexible AMOLED production capacity
In the future, LG Display must expand the capacity of flexible AMOLED panels to meet the needs of both LG and Apple customers.
From the latest smart watch screens released by Huawei and LG, LG still continues the specifications of the previous generation of smart watches G Watch R, which are 1.3-inch, 320×320 resolution POLED circular screens. Huawei uses a 1.4-inch, 400×400 resolution AMOLED circular screen with a pixel density of up to 286 ppi. It is understood that Samsung Gear Live uses AMOLED screen pixel density of 278ppi, LG G Watch R pixel density of 247ppi. In this regard, Huawei said that the screen resolution of Huawei Watch is currently the highest in the industry.
In order to meet the demand for high-resolution screens for smart watches, in recent years, global panel makers have continued to develop AMOLED technology. In the fourth quarter of 2013, LG Display produced a 6-inch flexible AMOLED panel. In 2014, LG first released the LG G Flex curved screen smartphone with a 6-inch flexible AMOLED panel, and released the second-generation G Flex 2 at the 2015 CES. The biggest difference between the LG G Flex 2 and the previous generation is the overall improvement in hardware specifications. The curved screen is reduced from the original 6-inch POLED panel to the 5.5-inch POLED panel, and the resolution is increased from 720P HD resolution to 1080P Full HD. Resolution, and its radius curve arc is increased from 400mm to 700mm. It can be seen that LG Display has a comprehensive improvement in the flexibility of the AMOLED technology.
In addition, LG Display has also started mass production of a 1.3-inch circular POLED panel with a resolution of 320×320 since the second half of 2014, and supplies a screen for the LG smart watch LG G Watch R. Not only that, because the POLED panel has a thickness of only 0.6mm, a color reproduction rate of 100%, and a maximum brightness of 300nit, it has won Apple's favor and has become a supplier of Apple Watch touch screens. Therefore, for LG Display, in the future, it is necessary to expand the production capacity of flexible AMOLED panels in order to meet the demand of flexible AMOLED panels by both LG and Apple customers.
Whether JOLED can cut into the Apple supply chain is unknown.
Due to issues such as product positioning and production line settings, it is still unknown whether JOLED can cut into the supply chain of Apple's next-generation Apple Watch display panel.
Recently, the industry has come out that Apple wants to negotiate with JOLED on the development and supply of the next generation Apple Watch display panel, and hopes that LG Display and JOLED will supply the next generation Apple Watch display panel. However, from the planning of JOLED, JOLED was officially put into operation on January 5, 2015, and it will not be finalized until June 2015 to determine the location of the pilot production line for confirming mass production technology. This pilot line is expected to be Officially launched in the fall of 2016, it will not be officially mass-produced until the second half of 2017 or 2018. The production line of this production line is mainly 12-inch to 20-inch NB AMOLED panels, and plans to expand to TV panel products in the future.