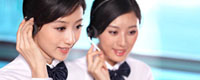 Name: Cassie.Huang
Tel: +86-755-27864416
Fax: +86-755-27864653
Mobile: 15989366182
E-mail: cassie@rxxdisplay.com
Skype: live:cassie_1191
QQ: 2850818618




Company News
>> Samsung mobile phone is going downhill OLED panel picks up the girders 21th,Dec,2018
According to foreign media PhoneArena, Samsung's smartphone sales have fallen by less than 13 percentage points year-on-year in the third quarter, due to the duplication of Samsung's flagship phone design and the unsatisfactory positioning of the mid-range Galaxy phone.
Although it is unclear whether the redesigned high-end product lineup and the overall adjustment of the low-end product portfolio will help Samsung resume mobile phone growth next year, the company is currently in good financial condition. Memory chips, TVs and OLED panels are Samsung's main source of revenue, and a new report from IHS Markit highlights Samsung's dominance in the OLED market.
From July to September 2018, Samsung Electronics' Samsung Display accounted for 93.3% of the global smartphone OLED panel sales. As the popularity of LCD displays continues to decline, OLEDs have generated 58.4% of smartphone screen revenue for Samsung.
A year ago, the profit of LCD display also accounted for 56.2% of Samsung's total revenue, but in the third quarter of 2018, the market share of LCD display has dropped to 38.9%. There are very few high-end devices that use LCDs today, and more and more LCD panel manufacturers are turning their attention to higher quality OLEDs. The report pointed out that companies such as LG, Sharp and BOE still need a long time to catch up with Samsung. Samsung is almost monopolized even in Apple's supply chain, its main competitor.
How much profit can OLED panels bring? In the third quarter of this year, OLEDs accounted for 61.1% of the total $1 billion in sales of the smartphone display screen industry, or $6.6 billion. It is worth mentioning that Samsung's shipment share is only 22.8%, which is enough to show that the profit margin of OLED panels is considerable.