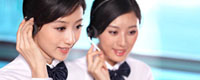 Name: Cassie.Huang
Tel: +86-755-27864416
Fax: +86-755-27864653
Mobile: 15989366182
E-mail: cassie@rxxdisplay.com
Skype: live:cassie_1191
QQ: 2850818618




Company News
>> Samsung shows that it wants to significantly increase the proportion of AMOLED panel exports 12th,Jan,2019
According to related reports, Samsung Display plans to reduce the cost of its OLED display to compete with LCD. In fact, it seems that Samsung's display aims to reduce the cost of small-size OLEDs to the same LCD display.
Samsung Display also plans to increase product productivity, optimize production processes, and require supply chain manufacturers to reduce their parts supply prices.
Universal Display, Inc. (Nasdaq: PANL), which develops and supplies advanced organic light-emitting element (OLED) technology, materials and services for the display and lighting industry in New Jersey, USA, claims that Samsung displays required them to reduce material costs a few months ago. At the same time, there are other reports that Samsung monitors require suppliers to cut prices by 30%.
Samsung Display plans to diversify its customer base, and now they are supplying OLED displays to more and more companies worldwide, such as Nokia, Motorola, Blackberry, Panasonic, Nikon, Oculus, Pantech, BLU and Gionee, but now Samsung Electronics remains its largest single customer.
According to CINNO Research's monthly mobile phone brand product specification report, as of September 2014, Samsung mobile phone is still the world's No. 1 brand of AMOLED panel usage, and about 84.1% of AMOLED mobile phones worldwide are from Samsung. At present, only Samsung monitors are widely available in the market for AMOLED mobile phone panels. Samsung plans to reduce its shipments to Samsung Electronics to 50% within three years.