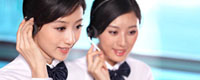 Name: Cassie.Huang
Tel: +86-755-27864416
Fax: +86-755-27864653
Mobile: 15989366182
E-mail: cassie@rxxdisplay.com
Skype: live:cassie_1191
QQ: 2850818618




Company News
>> OLED panels compete for the pain of this year's domestic mobile phones entering the high-end market 15th,Jan,2019
The world's small and medium-sized OLED panels continue to be dominated by Samsung. The domestic OLED panel production capacity is still limited. However, Apple will purchase more OLED panels this year, which will cause domestic mobile phone companies to enter the high-end market this year and face the shortage of OLED panels.
OLED panels compete for the pain of this year's domestic mobile phones entering the high-end market
OLED panel will be standard for high-end mobile phones
Samsung currently occupies more than 90% of the global small and medium-sized OLED panels. Under its push, OLED panels are gradually becoming the standard for high-end smartphones. Two OPPOs and vivos in the top four domestic mobile phone brands also rely on Samsung's OLEDs. The stable supply of panels has succeeded in relying on excellent display quality to become a representative of mid-range mobile phones.
Driving the OLED panel to become the mainstream of high-end mobile phones is that Apple's iPhoneX adopted this panel last year. The iPhoneX's high-screen ratio and high-quality images further highlight its leading position in the smart phone market. The iPhoneX is expensive and expensive. Users are welcome to prove the innovative advantages of this phone in the industry. Apple is still the leader in the smartphone industry, which in turn reinforces the view that users who only use OLED panels can be called high-end phones.
In fact, OLED panels have their advantages over TFT-LCD panels. They are thinner, lighter, and have better color display. Last year, full-screen became the trend of global smartphones, and OLED panels can be used to make higher screens. Proportion, this highlights the advantages of OLED.
Samsung dominates the OLED panel industry
Samsung is expected to continue to be the leader of small and medium sized OLED panels this year. LGD is working hard to expand the production capacity of small and medium-sized OLED panels. Recently, it has confirmed that it will not supply OLED panels for Apple this year, which means that its production capacity and quality still have problems. Google pixel2 XL adopting its OLED panel last year was accused The yin and yang screen problem, which reflects its gap with Samsung in terms of capacity and quality.
OLED panels compete for the pain of this year's domestic mobile phones entering the high-end market
China is expected to challenge Samsung in the OLED panel industry, but this year is not. China's largest panel maker, BOE, started production of OLED panels in October last year and is building another OLED panel production line. Another panel company, Huaxing Optoelectronics, is also stepping up its OLED panel production line, but it has been better after three years of hard work from Samsung. OLED panel production yield, LGD's successful experience in producing large-size OLED panels is still facing difficulties in producing small and medium-sized OLED panels. Chinese panel manufacturers are likely to take time to improve production yield and solve production processes after production. The problem encountered.
Chinese mobile phones may face difficulties in supplying OLED panels
Samsung's supply of OLED panels for Apple's iPhoneX last year has led to tight supply of OLED panels worldwide. This year, it will supply OLED panels for at least two iPhones in Apple, which will further increase the shortage of OLED panels. Because Apple is willing to give Samsung a higher price, and it has a profit of more than 60% of the global smartphone market, Samsung will give priority to OLED panels for Apple and its high-end mobile phones.
According to data released by the market researcher Counterpoint, China's mobile phone brands Huawei, OPPO and vivo had a total profit share of 12% in the third quarter of last year. Their mobile phone business has limited profits, which makes it difficult for them to compete for OLED panel supply. Apple competition.
In the case that global high-end smartphones will be equipped with OLED panels as standard, Chinese mobile phone brands are likely to suffer losses in the high-end market this year. Their current high-end mobile phone market is likely to be damaged, and Samsung and Apple are likely to suffer. It will be the beneficiaries to further consolidate their current advantages in the high-end smartphone market.
The OLED panel supply problem faced by domestic mobile phone brands is expected to be alleviated next year. At that time, LGD's OLED panel capacity and quality issues should be solved. The OLED panel production capacity of Chinese panel companies is expected to further increase. Japan's JDI is likely to also Production of OLED panels.