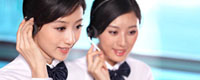 Name: Cassie.Huang
Tel: +86-755-27864416
Fax: +86-755-27864653
Mobile: 15989366182
E-mail: cassie@rxxdisplay.com
Skype: live:cassie_1191
QQ: 2850818618




Company News
>> For OLED Samsung sells the five-generation LCD production line to Chinese companies? 22th,Jan,2019
According to South Korean media reports, Samsung Display plans to sell all the equipment of the fifth-generation LCD panel production line in Cheonan, Chungcheongnam-do, South Korea, to Chinese companies, and the buyer is likely to be Xinli Optoelectronics.
The report said that after the sale of LCD panel manufacturing equipment, Samsung will use this part of the funds to expand the OLED production line and turn the L5 factory into an OLED production line.
It is reported that Samsung has developed a complete OLED investment plan, which is expected to be approved by the board of directors soon. To this end, the L5 production line has been discontinued at the end of October this year.
The L5 production line mainly produces small and medium-sized LCD panels, such as monitors, notebook screens, 32-inch TVs and other products, but with the increase in production of LCD panel manufacturers in China, the L5 production line has been difficult to continue to profit.
To this end, Samsung gradually reduced the production of small and medium-sized panels, and instead concentrated on producing LCD products of 40 inches or larger.
As for Samsung's OLED production line, this has a certain relationship with Apple's cooperation. There are reports that Samsung recently launched negotiations with Apple to supply OLED screens for the iPhone. Like Japan Display, if Apple orders, Apple is likely to add several production lines to Apple alone.
An industry insider said: "If you get Apple's order, Samsung's current A3 OLED production line simply can't meet the demand." Therefore, after turning the L5 factory into an OLED production line, it is likely to supply screens specifically for Apple. In this way, Samsung is expected to surpass LG Display and become Apple's largest screen supplier.
As for the sale of the L5 production line, Samsung has started negotiations with a number of companies. According to Samsung, it takes 2 to 3 months to finalize the buyer. According to industry insiders, China's panel maker Xinli Optoelectronics is the most likely to win.
Samsung closed the L3 production line in 2011 and closed the L4 production line in 2013. Last year, Samsung sold the CCFL backlit LCD panel production line to Xinli Optoelectronics. Xinli Optoelectronics is listed on the Hong Kong Stock Exchange and mainly produces consumer electronic products such as liquid crystal displays and televisions.