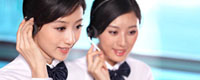 Name: Cassie.Huang
Tel: +86-755-27864416
Fax: +86-755-27864653
Mobile: 15989366182
E-mail: cassie@rxxdisplay.com
Skype: live:cassie_1191
QQ: 2850818618




Company News
>> Lehman and British company sign 589 million LED display supply contract 23th,Jan,2019
On February 5, Shenzhen Lehman Optoelectronics Technology Co., Ltd. issued an announcement on signing a major contract. According to the announcement, the company recently signed a "Supply Contract" (hereinafter referred to as "this contract") with the British company CC(2018) MEDIA LIMITED (Chinese name: CC (2018) Media Co., Ltd., hereinafter referred to as "CC Media").
According to the contract, CC Media commissioned the company to research, develop, manufacture, process, sell and deliver LED display products to CC Media for a total contract value of US$93,600,000 (announced by the State Administration of Foreign Exchange on February 2, 2018) The US dollar: RMB = 1:6.2885, which is equivalent to RMB 586 million, which accounts for about 105% of the company's audited 2016 annual operating income.
As the first listed company in the LED industry in Shenzhen, Lehman is the industry's leading LED product service provider. It has been committed to the research, development, manufacturing, application and service of high-grade LED products, covering high-end LED display, LED lighting, LED. In the three major fields of packaging devices, the global sales have expanded to nearly 100 countries and regions, with deep R & D and production technology reserves, good brand reputation, sufficient human resources and comprehensive financial resources, and fulfilling related obligations such as fulfilling contract supply. ability.
For this contract, Lehman said that the signing of this contract reflects the company's international reputation and core competitive advantage as the industry's leading LED product service provider. The successful implementation of this contract will have a positive and significant impact on the company's future operating results, and will help to enhance the brand influence of the company at home and abroad, and have a positive role in promoting the company's market development; in addition, this contract does not involve association. The transaction and the performance of the contract have no significant impact on the independence of the company's business and operations.