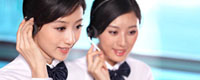 Name: Cassie.Huang
Tel: +86-755-27864416
Fax: +86-755-27864653
Mobile: 15989366182
E-mail: cassie@rxxdisplay.com
Skype: live:cassie_1191
QQ: 2850818618




Company News
>> Q3 global smartphone OLED market value increased by 30%, Han factory is overlord 26th,Feb,2019
Samsung Electronics Note8 and Apple iPhoneX have successively adopted OLED panels, which has boosted global smartphone OLED shipments, and the market value has surged by nearly 30%.
Pulse reported on the 14th that IHSMarkit data shows that the global smartphone OLED market value increased to 4.7 billion US dollars in the third quarter of this year, compared with the same period in 2016, a 29.4% increase, mainly because Samsung Electronics and Apple use OLED panels, expected Chinese factory Huawei, Oppo and Vivo will follow suit, and the OLED market will continue to grow in the future.
In the global smart phone OLED market, Samsung Electronics' panel factory SamsungDisplay is the dominant player with a market share of 97.8%. If the panel is used for smartphones, tablets, and wearable devices in the small and medium-sized OLED market below 9 inches, Samsung Display is still a brother, with a market share of 34.1%. Followed by the Japanese factory JapanDisplayInc (JDI), the market share was 13.6%. Ranked third is LGDisplay, with a market share of 11.7%. The fourth is Sharp, the market share is 8.5%, and the fifth is China's Tianma, with a market share of 6.9%.