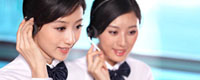 Name: Cassie.Huang
Tel: +86-755-27864416
Fax: +86-755-27864653
Mobile: 15989366182
E-mail: cassie@rxxdisplay.com
Skype: live:cassie_1191
QQ: 2850818618




Company News
>> Global small and medium size LCD TV panel prices will rebound in 2Q19 1st,March,2019
According to industry sources, as panel manufacturers will introduce new products based on the gradual recovery demand, the price of small and medium-sized LCD TV panels may rebound slightly from March.
The information also indicated that due to the continuous expansion of production capacity, the price of large-size TV panels is expected to continue to fall.
Due to the balance between supply and demand, the unit price of 32-inch TV panels is expected to rise by US$1 to US$43 in March this year, and the unit price of 39.5-inch/40-inch TV panels will also increase by US$1 to US$69 and US$85 respectively.
While the price of the 49-inch/50-inch panel may remain stable in March, the price of the 55-inch panel will drop by $3 to $133, and the 65-inch panel offer will continue to fall by $5 to $212 due to increased capacity.
However, according to Sigmaintell Consulting, as global TV panel demand continues to grow in terms of area shipments, supply and demand for TV panels are expected to reach equilibrium in the second quarter of 2019. At the same time, the price of TV panels is expected to stop falling in the second quarter of 2019, and panel prices for certain sizes will begin to rebound.