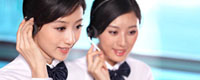 Name: Cassie.Huang
Tel: +86-755-27864416
Fax: +86-755-27864653
Mobile: 15989366182
E-mail: cassie@rxxdisplay.com
Skype: live:cassie_1191
QQ: 2850818618




Company News
>> New iPhone or still use Corning glass 30th, Dec, 2017
Abstract: Apple's next-generation iPhone or still use Corning glass material
Suzhou pure Seoul purification Technology Co., Ltd
Apple's secrecy can be said to be unmatched in the world, each year a lot of money spent on confidentiality work to ensure that each conferenceApple products can achieve the best publicity.
Prior to Apple's confidential information are sparedno effort to protect, and the Apple inadvertently revealed the next generation iPhone is still using Corning glass news.
Blob.png
Apple hinted that the next generation iPhone still uses Corning glass material
The Apple mentioned that because of the iPhone series of hot, located in Texas workers can make processors for the iOS device, and Corning can produce glass for the iPhone.
As Apple hasbeen working with Corning to launch a more hard glass, then this message allows us to see Apple's next-generation iPhone will still use at least Corning glass. Prior to Corning glass has a large numberof applications in a variety of smart phones, by a lot of consumers.At present on the next generation of iPhone news, we still wait for March 7 Apple iPad 3 conference, take a look at this Apple can bring us new surprises.