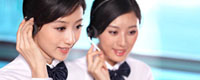 Name: Cassie.Huang
Tel: +86-755-27864416
Fax: +86-755-27864653
Mobile: 15989366182
E-mail: cassie@rxxdisplay.com
Skype: live:cassie_1191
QQ: 2850818618




Company News
>> Samsung withdraws from LCD Taiwan Twin Tigers welcomes the order 12th,April,2019
South Korea Samsung, the world's second largest panel maker, intends to withdraw from the LCD panel business and concentrate on the development of OLED. Samsung currently accounts for nearly 20% of the world's large-size panel market. It intends to withdraw from the LCD panel business. Many TV brand manufacturers have begun to expand orders for Innolux and AUO to avoid the possibility of obtaining panels in the future. With the Wang panel double tiger.
The Taiwan factory has lost the rival of Samsung. For the time being, it can relax its sigh of relief and concentrate on developing a competitive strategy against the rise of mainland China, such as BOE and Huaxing Optoelectronics. Panel Shuanghu recently became the market capital to win the bid, and Qun Chuang rose by 0.05 yuan yesterday and closed at 11 yuan. Foreign investors bought more than 97,000 copies in total for five consecutive trading days.
AUO yesterday surged against the trend, rising by 0.05 yuan and closing at 11.25 yuan. The foreign investment in the past five trading days has accumulated nearly 140,000. AUO will ex-dividend interest on the Ming (7) day, with the second quarter of the peak season driving the panel price increase, and Samsung's exit from the LCD news dual subject matter, the market is highly concerned about the AUO ex-dividend trend.
The Korea Times disclosed that Samsung Group has quietly launched the LCD exit mechanism, launched a strategic exit of the factory layout, concentrated resources in the OLED sector, and cut out the OLED. It is expected that the relevant actions are preparing for the full exit of the LCD panel business.
Samsung's related actions have caused great concern in the industry. Xie Qinyi, senior research director of IHS DisplaySearch, which has long been concerned about the panel market dynamics, confirmed that Samsung will close a seven-generation LCD production line at the end of this year. This production line accounts for about 15% of Samsung's overall LCD production capacity and 3% of global production capacity.
Xie Qinyi revealed that the 40-inch TV panel customers produced by Samsung include Sony, Hisense, TCL, Konka, etc., and will soon turn to Innolux to purchase; AUO, which supplies 43-inch panels, will also benefit. The market-adjusting organization WitsView also pointed out that the Korean TV brand factory's panel purchasing strategy turned sharply in 2016, and the purchase of the Korean panel factory was greatly revised, and the order was transferred to Taiwan and the panel factory, especially Samsung's action. WitsView said that Samsung has significantly reduced Samsung's display orders, making the Korean brand factory's overall purchases of Korean panel makers from 50.5% last year to 43.7% this year.