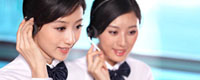 Name: Cassie.Huang
Tel: +86-755-27864416
Fax: +86-755-27864653
Mobile: 15989366182
E-mail: cassie@rxxdisplay.com
Skype: live:cassie_1191
QQ: 2850818618




Company News
>> Samsung / BOE before and after the LGD OLED business encounter bottleneck 17th,April,2019
In 2018, LGD entered the small and medium-sized OLED field, in order to occupy the market share dominated by Samsung Electronics. However, before the company began chasing Samsung Electronics, it was replaced by China's latecomer, BOE.
Zhang Dong, vice president of BOE, said in an interview that the company plans to supply 50 million flexible OLED panels for high-end smartphones this year. This data is much higher than the market expectation of 20-30 million flexible OLED panels, knowing that the company only supplied last year. 3.3 million OLED panels,
BOE has announced that it will continue to actively increase its investment to maintain its leading position in the field of flexible OLED panels. Prior to this, BOE announced the construction of a 6th generation line flexible OLED panel manufacturing plant in Fuzhou, Fujian, China. This is the fourth OLED panel factory in BOE. Industry insiders said that BOE's actions show that its competitiveness has been improving. In the future, BOE will pose a serious threat to Korean display panel manufacturers because the company has received support from the Chinese government and Huawei.
LG was hit hard, LG Display entered the field of flexible OLED panels in 2017, but with the support of the Chinese government, BOE also entered the OLED field, and surpassed LG at the end of last year. According to the IHS Market survey, Samsung ranked first in the smart phone OLED panel market with a share of 90.6 in the Q4 quarter last year. The LG market share is 4.2%, which is lower than BOE's 5.2%. The market share is less than 1%.
For this reason, industry analysts have also disagreed on whether LG should retain smart phone OLED business. An industry observer said that "people are skeptical about LG's internal smartphone OLED panel business." "Some people firmly support LG closure. Focus on automotive electronic display devices after the smartphone OLED business."