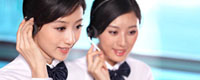 Name: Cassie.Huang
Tel: +86-755-27864416
Fax: +86-755-27864653
Mobile: 15989366182
E-mail: cassie@rxxdisplay.com
Skype: live:cassie_1191
QQ: 2850818618




Company News
>> Dynamic Analysis of Investment Development of Korean and Japanese OLED Panel Manufacturers 28th,April,2019
In 2015, global OLED panel revenue reached US$13 billion, up 40% year-on-year, of which AMOLED panel production value reached US$12.5 billion, up 42% year-on-year. In 2016, the AMOLED market is expected to reach US$16 billion. In the first quarter, the shipment of AMOLED displays for smartphones was 90 million, accounting for about 30% of global mobile phone panel shipments, of which Samsung accounted for 98% of the market. Share. It is estimated that by the end of 2020, the AMOLED market will reach US$67 billion, with a compound annual growth rate of approximately 46%.
The overall market is expanding rapidly, but from a regional perspective, the development status and strategies of different countries and manufacturers are very different. From the perspective of the industrial chain, the distribution of strengths of upstream materials, equipment and midstream panel manufacturers is also extremely uneven. This series of reports will provide an overview and summary of the OLED market from the perspective of panel manufacturers and upstream industry chains. Series 1 will analyze the investment development and capacity of Korean OLED panel manufacturers in 2016.
South Korea is an important development area for OLED panels. Although there are only two panel manufacturers: Samsung Display and LG Display, they have an absolute lead in terms of both shipment volume and output value. According to data from the OFweek Industry Research Center, the output value of AMOLED in Samsung Display accounted for 91.2% of the global share in 2015, and LG Display accounted for 6.7%. In 2015, Samsung Display's AMOLED panel shipments were 263 million units, and LG Display shipped 17.56 million units. In the first quarter of this year, Samsung shipped 86.62 million pieces, accounting for 92% of the global total, up 76% year-on-year.
Dynamic Analysis of Investment Development of Korean and Japanese OLED Panel Manufacturers
Samsung Display (SDC: Samsung Display Co.,)
Samsung Display has mass production of four AMOLED production lines, including one G4.5 generation line, with a capacity of 27,000 pieces per month; two G5.5 generation lines with a capacity of 18,000 pieces each, currently The monthly output is 1.5 million pieces; the G6 foundry is based on curved AMOLED, with a monthly output of 15,000 pieces. After Samsung's additional investment this year, the production capacity of the A2 plant will increase by 20,000 pieces, and the A3 plant will increase to 30,000 pieces. After the completion of the relevant investment, the monthly production of Samsung flexible OLED will increase to 180,000. In addition to these production lines, which mainly produce high-end smartphones and wearable device panels, Samsung Display is still developing large-size OLED screens for TV. Currently, a G8 line is being planned, and it is reported that this may require another Investing $3 billion.
According to the latest news from Korean media, Samsung Display decided to convert the G7 generation LCD production line of L7-1 factory into OLED panel by the end of 2016. The production line accounts for 15% of Samsung LCD panel production capacity and 3% of global production capacity. Under the favorable situation that the panel supply is short and the price continues to rise this year, why should Samsung give up such a good revenue growth opportunity? To this end, Zhang Zhihua, a senior analyst at the OFweek Industry Research Center, believes that although the situation of panel makers is improving this year, the performance of traditional LCD panels is expected to increase significantly, but Samsung Display is clearly looking for a longer-term perspective. At the time of the formation, AMOLED was laid out in large numbers, with a view to opening a larger distance with other chasers and forming an indestructible barrier in the field of AMOLED.
Dynamic Analysis of Investment Development of Korean and Japanese OLED Panel Manufacturers
LG Display (LGD: LG Display)
Since the start of construction of the P10 plant in November 2015, the land excavation project has been completed and 1 to 6 floors of buildings will be built. In addition to a G9.7 generation plant targeting large-size TV applications, the P10 investment plan also includes a G6-generation AMOLED panel factory. For smart phone applications, the P10 plant plans to produce large-size OLEDs, flexible OLEDs, transparent OLEDs and cutting-edge applications. LCD panels, etc., the current capacity is not fixed. Prior to this, LG Display also decided to invest 900 million US dollars to build a 6-generation flexible OLED panel production line (E5) in Gumi, South Korea, with a monthly capacity of 7,500 pieces, which is expected to be put into production before June 2017. According to the original plan, the P10 plant was completed and put into production in the first half of 2018. With the full assistance of the Korean government's inter-ministerial meeting, the progress of the project is ahead of schedule, and it is hoped that it will be completed 3-6 months ahead of schedule. LG Display has developed rapidly in the field of OLED. In 2015, it sold 400,000 OLED panels, half of which were in the fourth quarter. In 2016, the company shipped 1 million units, 40% of which will cover 65% of the area. . In addition to the P10 plant, LG Display also announced that it will invest 380 million US dollars in expansion of OLED TV capacity in the near future, which is expected to be completed in the second quarter of 2017.