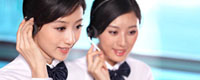 Name: Cassie.Huang
Tel: +86-755-27864416
Fax: +86-755-27864653
Mobile: 15989366182
E-mail: cassie@rxxdisplay.com
Skype: live:cassie_1191
QQ: 2850818618




Company News
>> Stabilize and win! Samsung or postponed QD-OLED TV mass production plan 17th,May,2019
Currently, there are two main categories of TV display panels, one is LG's OLED panel, and the other is Samsung's QLED panel. It can be made clear that the overall function of the Samsung QLED panel is not as good as that of the LG OLED panel, especially in the black display effect, the two can see the obvious difference.
Samsung also tried to develop large-size OLED panels, but it ended in failure. Samsung has not given up on the high-end TV business, and the QLED panel launched in 2017 is now widely used in TV monitors. Although there are many shortcomings, we have seen the resilience of a technology giant. Samsung is constantly seeking breakthroughs in the TV field, taking its essence, going to its dregs, and combining the advantages of OLED and QLED to develop QD-OLED TV.
It is regrettable that QD-OLED TV will not meet us soon. Although Samsung said it will continue to promote the QD-OLED TV production plan, the speed of advancement is far lower than expected. It is expected that trial production will begin in 2020. .
Stabilize and win! Samsung or postponed QD-OLED TV mass production plan
Perhaps due to its recent innovation, Galaxy Fold, Samsung will delay the QD-OLED TV production line. This is understandable. After all, if the QD-OLED TV has a problem with the display, it will not be as simple as a mobile phone.