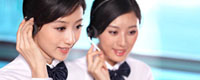 Name: Cassie.Huang
Tel: +86-755-27864416
Fax: +86-755-27864653
Mobile: 15989366182
E-mail: cassie@rxxdisplay.com
Skype: live:cassie_1191
QQ: 2850818618




Company News
>> Yuhong announces withdrawal of capital injection 17th,June,2019
According to the latest news, due to many changes, Shunhong TPK-KY decided to withdraw from the private placement of Japan Display Corporation (JDI).
On April 12 this year, TPK and Fubon Group and Harvest Fund formed the Taichung Alliance to invest in JDI. In fact, the previous TPK Jiang Chaorui had previously hinted at the shareholders meeting that the investment case is still inconclusive and expects to complete the communication as soon as possible. "But it does not rule out the possibility of breaking the bureau." Now the two sides have decided to formally break the game.
As for why the investment case broke? Industry insiders speculate that it should be JDI's debt situation far beyond the imagination of the Taiwanese alliance.
However, although Jihong TPK-KY announced its withdrawal, JDI is not without a way out. It is understood that Oasis Management Company, a Hong Kong-based fund company, has proposed to invest $150 million through a fund, or it will finalize the investment case by June 27.
JDI said that it also negotiated investment with domestic and foreign investors, but said that JDI did not name the person who expressed his willingness to invest. Sharp Chairman and President Dai Zhengwu also stated that Sharp is willing to lend a helping hand to JDI.
Dai Zhengwu said in an interview: "We have not received any contact with JDI, but we are open-minded. If the other party makes a request, we will consider it." Dai Zhengwu proposed an example of support: Sharp can rent a factory to JDI If you make a profit, you can reduce the financial burden of JDI.
Recently, JDI announced that the number of previously planned voluntary early retirement will increase to 1,200, which is 200 more than the figure announced in May. President Yukio Yukiyuki will resign on September 30th.
In addition, JDI also decided to shut down the Baishan plant from July to September. The plant manufactures products that are in a sluggish manner for smartphones, and has decided to close some of the production lines of the Mobara plant in September, and has to implement a business transformation that is geared toward restructuring.
The Baishan plant has previously lowered its operating rate. JDI stated that whether to restart the work will be decided by the end of September, but if the demand is low, it will also be closed.
At the beginning of this month, foreign media reported that JDI considered shutting down the Baishan Plant (Baishan City, Ishikawa Prefecture), which manufactures LCD panels for smartphones, for several months. The demand for Apple, the main customer, was sluggish, which led to a deterioration in operating rates. cost.
According to JDI's consolidated financial report for the fiscal year 2018 (as of March 31, 2019), the final profit and loss was a loss of 109.4 billion yen (about RMB 6.85 billion), which was a loss for five consecutive years. On the basis of shrinking the smartphone business, we will step up the establishment of a system to further reduce the fixed costs and ensure the benefits.
JDI is facing a tough operating environment due to the shift of mobile phone manufacturers to the use of organic light-emitting diode (OLED) panels and the increasing capacity of mainland LCD panel manufacturers. JDI missed many Apple orders because of the slow pace of moving to OLED panels.
JDI hopes to obtain external investment and plans to invest the funds in Japan's domestic plants to expand its OLED (Organic Light Emitting Diode) panel capacity.