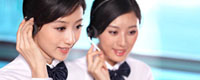 Name: Cassie.Huang
Tel: +86-755-27864416
Fax: +86-755-27864653
Mobile: 15989366182
E-mail: cassie@rxxdisplay.com
Skype: live:cassie_1191
QQ: 2850818618




Company News
>> Shunhong Optoelectronics and Fubon Group quit JDI won Zhejiang Province to support the construction of OLED factory 19th,June,2019
On June 18, according to Reuters, a consortium of Chinese companies for the acquisition of JDI said that the Zhejiang government of China has promised to support the panel factory plan proposed by the consortium, which means that the plan of JDI and Apple suppliers can continue.
A consortium spokesperson said in a statement that it has received support from the Zhejiang provincial government for the construction and funding of the $6 billion OLED plant. The consortium previously said it plans to use JDI technology to produce OLED panels in China.
Recently, Taiwanese screen maker Yuhong Optoelectronics (TPK) announced its withdrawal from the consortium, and Fubon Group also announced its withdrawal. The hope of JDI's rescue was once embarrassing.
JDI has been seeking $80 billion (about $739 million) in cash injections to recover from the slowdown in Apple's iPhone sales and the impact of falling OLED screens.
A spokesperson for the consortium said on Tuesday that the company, which is also an Apple supplier, may have "additional unnecessary pressure" because of "cross-investment in another Apple supplier."
Qi Hong has proposed to invest 230 million US dollars. A consortium spokesman said that despite the withdrawal of Sui Hong, the consortium still "has received more than 80 billion yen in investment commitments." In this regard, JDI declined to comment.