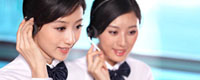 Name: Cassie.Huang
Tel: +86-755-27864416
Fax: +86-755-27864653
Mobile: 15989366182
E-mail: cassie@rxxdisplay.com
Skype: live:cassie_1191
QQ: 2850818618




Company News
>> Panel maker JDI is in trouble Who is the final "savior"? 21th,June,2019
On June 19th, the US "Wall Street Journal" quoted a number of people familiar with the matter as saying that Apple intends to save the Japanese display company (JDI), which is deeply involved in the heat. Discussions were held on assistance to JDI, including the abandonment of some claims and financial assistance.
It is understood that Apple has agreed to relax the repayment terms, but JDI potential investors demanded that Apple make further concessions, including completely exempting some debts, injecting up to 20 billion yen in new cash, and ensuring JDI orders this year and next year.
On April 12th, JDI reached an agreement with three companies from mainland China and Taiwan on financial support of up to 80 billion yen. However, TPK Holding, the main funder of the enterprise alliance, which is the touch panel manufacturer, has recently decided to withdraw and does not inject capital into JDI. In addition, Fubon Group is highly likely to withdraw. Japanese media said that Japan Displa plans to promote negotiations with the remaining one mainland Chinese company, but the prospects are not optimistic.
However, Apple is considering taking measures to help JDI's fate ushered in a new turn. As a supplier of iPhone LCD panels, JDI is also very important to Apple. If JDI goes bankrupt, it will be a double blow for Apple: First, Apple will lose a screen supplier; Second, Apple will provide JDI with nearly $1.5 billion in loans, and these loans may not be fully recovered.
Apple intends to assist JDI
As a long-term supplier of iPhone screens, JDI reached an agreement with Apple in 2016 to establish a new factory in Japan to produce LCD panels for Apple's products. This is a very expensive project that cost JDI about 170 billion yen (about 1.6 billion US dollars).
As part of the partnership agreement, Apple will bear most of the $1.6 billion in costs, and JDI will reimburse the fee with a certain percentage of screen sales, repaying at least 20 billion yen a year. As of March this year, the outstanding amount was as high as 100 billion yen.
According to the latest news, Apple has agreed to relax the repayment conditions and relieve some of the financial pressure on JDI. However, it is not enough to simply relax debts. Some investors hope that Apple can give up some of JDI's claims, provide up to 20 billion yen in aid, and promise at least two years of procurement contracts.
For these conditions, Apple has not yet finally agreed, but has expressed a willingness to consider, which makes some JDI investors see hope.
The people said that Apple has indicated that it might consider these requests. One person familiar with the matter said: "We are not sure whether we really want to pull in the investment. The expected investment amount may be less than 20 billion yen, but they have shown at least their will. If you see that Apple has for us More support, you will be surprised."
In response, Apple declined to comment. According to JDI's earnings report, about 50% of the company's revenue comes from Apple orders.
Under the circumstances of external investment and unclear assistance, JDI has also launched a series of reform measures inside, hoping to reduce operating costs. Recently, JDI increased the number of early retirees raised to 1,200, which is about 200 more than the number announced in the previous month, accounting for about a quarter of the total number of JDI employees in Japan.
The recruitment period is from July 29th to August 27th, and it will be retired by the end of September. The target is for employees who are over 40 years old by the end of March next year. There are no age restrictions for employees working at the Baishan Plant and closing the production line at the Mobara Plant. Promote the transfer of employees to the related company JOLED (Tokyo), and the overseas sales subsidiaries will also cut dozens of people.
At the same time, JDI also decided to shut down the Baishan plant from July to September. The plant manufactures products that are in a slump for smartphones, and has decided to close some of the production lines of the Mobara plant in September, and has to implement a business reform that is geared toward restructuring.
The Baishan plant has previously lowered its operating rate. JDI stated that whether to restart the work will be decided by the end of September, but if the demand is low, it will also be closed.
At the beginning of this month, foreign media reported that JDI considered shutting down the Baishan Plant (Baishan City, Ishikawa Prefecture), which manufactures LCD panels for smartphones, for several months. The demand for Apple, the main customer, was sluggish, which led to a deterioration in operating rates. cost.
Affected by this, JDI President Yukio Yuki, who just took office in June last year, will resign on September 30.