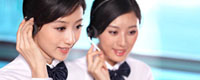 Name: Cassie.Huang
Tel: +86-755-27864416
Fax: +86-755-27864653
Mobile: 15989366182
E-mail: cassie@rxxdisplay.com
Skype: live:cassie_1191
QQ: 2850818618




Company News
>> The demand for mobile phone panels will turn cold. Japanese monitors will be funded by Harvest Fund and Apple for $485 million. 1st,July,2019
Japan Display Corporation (JDI) confirmed on Friday that it will receive 52.2 billion yen (about 485 million US dollars) of capital from the Harvest Fund Group in mainland China and its top customer, Apple, of which 100 million US dollars will come from apple.
This marks a step forward for Japanese JDI in an uncertain environment. The lack of smartphone panel demand has cast a shadow over JDI's prospects, allowing potential investors to think twice.
JDI announced on June 17 that it will raise 80 billion yen from a consortium including Harvest Fund and Hong Kong hedge fund Oasis Management. The consortium was scheduled to make a decision on whether to inject capital before the 27th. But documents disclosed by JDI on Friday showed that the company only received a response from Harvest Fund.
The LCD panel maker said it had not received a notice from the Oasis Management Company as of Friday. The fund originally planned to inject 16.1 billion yen into it.
Even though Hong Kong Oasis Management Company officially decided to support 16.1 billion yen, the total fundraising of JDI will be raised to 68.3 billion yen, which is still 11.7 billion yen less than the company's highest funding target of 80 billion yen. According to reports, the shortage of panel makers is negotiating with a number of companies in Japan and abroad to make up for this gap.
In the face of the global smartphone sales downturn, JDI is struggling to repay the $1.5 billion that Apple spent on building its LCD factory in 2015. At the time, the agreement reached between the two parties was that Apple would recover the money at a specific percentage of each display sold.
Since its initial announcement, JDI's fundraising plan has experienced many twists and turns. JDI initially stated on April 12 that it would receive a capital injection of 80 billion yen from a Chinese Taiwan consortium including Harvest Fund, but since the company lowered its earnings forecast, potential investors apparently turned cold.
The two Taiwanese members of the consortium, electronic component maker TPK Holding and the financial company Fubon Group, eventually withdrew.
Apple originally planned to take 107 yen (about 100 million US dollars) out of the 25.1 billion yen invested by TPK. After the TPK exited, the smartphone giant decided to inject the same amount of funds into JDI through Harvest Fund. JDI is the largest supplier of Apple smartphone LCD panels.
The cooling of demand for smartphone LCD panels is a serious obstacle for JDI. A person familiar with the matter said that even if JDI gets a full 80 billion yen, it will require tens of billions of yen in the medium term.
Currently, JDI continues to negotiate with other companies that may provide additional support.