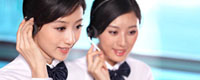 Name: Cassie.Huang
Tel: +86-755-27864416
Fax: +86-755-27864653
Mobile: 15989366182
E-mail: cassie@rxxdisplay.com
Skype: live:cassie_1191
QQ: 2850818618




Company News
>> Japan-Korea export restrictions BOE or Apple OLED panel supplier 11th,July,2019
It is reported that in view of Japan's sudden announcement of restrictions on the export of fluoropolyimide, photoresist, and high-purity hydrogen fluoride to South Korea, Apple has raised concerns about Samsung's display of OLED panel production capacity, and Apple may expand its OLED panel. A list of suppliers, BOE or will share a piece of cake.
Fluoropolyimide is commonly used in the production of OLED screens for televisions and smartphones. As for photoresist and high-purity hydrogen fluoride, these two materials are commonly used in the production of semiconductors.
In addition, the production of the Samsung collapsible smartphone Galaxy Fold has also been postponed because Japan has also imposed restrictions on the export of its colorless polyimide (CPI) film, which is a key material for the manufacture of flexible OLED screens.
In addition, in view of Samsung's current market share of more than 90% of the global small and medium-sized OLED panel market, LG Display occupies more than 95% of the large-size OLED TV screen market, and the export restrictions will cause disruption to the production of OLED panels of these two Korean companies. Shipments from downstream terminal equipment manufacturers have a corresponding adverse impact.
Some industry insiders also said earlier that BOE plans to start commercial operation of its B11 plant by the end of 2019, and start the B12 plant in 2020, focusing on the production of flexible OLED panels. In addition, BOE OLED panels have entered the Huawei supply chain, which proves The progress of BOE technology.