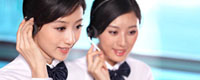 Name: Cassie.Huang
Tel: +86-755-27864416
Fax: +86-755-27864653
Mobile: 15989366182
E-mail: cassie@rxxdisplay.com
Skype: live:cassie_1191
QQ: 2850818618




Company News
>> Korean media: LGD is smaller than Samsung's display due to Japanese export restrictions 17th,July,2019
According to Korean media reports, Samsung's display is quite different from LGD in the face of Japan's restrictions on the export of Korean parts and materials.
In addition to South Korea, LGD can also produce organic light-emitting diode (OLED) panels in its overseas plants. However, for Samsung Display, if the domestic factory is shut down, its overseas factories will inevitably be affected by the chain reaction. Samsung's Korean plant uses front-end technology for Japanese parts and materials, while its overseas plants are responsible for the back-end process.
Liang Longyan, assistant general manager of AVC Revo, believes that LGD still has certain financial reserves to meet the production of the OLED production line in Paju in the coming months. However, if the trade war between Japan and South Korea continues, LGD may expand its investment in China's OLED production line in order to minimize its impact.
It is understood that LGD will begin mass production of large-scale TV OLED panels at its Guangzhou plant in China in August. The Guangzhou plant implements a front-end process including deposition packaging, and the company's plant in Vietnam is responsible for the back-end process, including lamination and assembly. Therefore, LGD is not expected to be subject to Japanese export restrictions as the entire production process is completed in factories in China and Vietnam. "All the etching gases used in the production of large OLED panels are provided by Chinese companies," said one LGD official. "We don't use Japanese etching gases, so we are not affected by Japanese export restrictions."
LGD's domestic plants in Korea, such as the Paju and Gumi plants in Korea, use etching gas from Japan, but because the production lines of domestic and overseas plants are completely separated, it is possible to prevent the chain from being lost.
At present, the situation of LGD is better than Samsung's display, but LG Display has also been trying to prevent any damage to export regulations. Industry experts say the Guangzhou plant, which has started counting down for production, may increase its panel production earlier than originally planned. In addition, LG Display is considering replacing Chinese etching gas with Chinese products.
On the other hand, the situation displayed by Samsung is not very good. The Samsung display front-end process was completed in South Korea's A3 Line, and the back-end process was carried out at the V3 plant in Vietnam and the Tianjin plant in China. The company's production of small and medium-sized OLED panels is said to use Japanese polyimide. If the Japanese government's restrictions are extended, they will hit domestic factories. "At present, there is no Samsung factory in Korea to produce finished OLED panels. All panels are ultimately produced in overseas factories," said a Samsung display official.
Japan controls 90% of the global supply of polyimide and basically monopolizes the global polyimide market. Therefore, it is difficult to replace Japanese imports with Korean products.
"It may be difficult to find domestic and foreign companies that can replace Japanese products," said one industry official. Therefore, if Samsung shows that it takes a long time to find a new supplier or replace a Japanese imported product with a Korean-made product, then it has no choice but to modify its OLED supply plan for corporate customers.