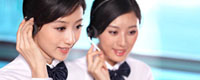 Name: Cassie.Huang
Tel: +86-755-27864416
Fax: +86-755-27864653
Mobile: 15989366182
E-mail: cassie@rxxdisplay.com
Skype: live:cassie_1191
QQ: 2850818618




Company News
>> Foreign media broke the news that Huawei Mate 30 will be supplied by BOE OLED screen 30th,July,2019
Huawei's annual flagship Mate 30 series should be in mass production. Although its final shape, configuration, camera strength, and innovative technology are not known to the outside world, more and more side messages from the supply chain have surfaced. .
According to Korean media, Interflex, the world's third-largest FPC (flexible circuit board) manufacturer, will enter the Mate 30 supply chain to provide RFPCB products for BOE's OLED screens.
Previously, Interflex mainly supplied local Samsung Display and LG Display. This is the first time that it has established a partnership with BOE. It is expected to increase its revenue by 50 billion won (about 292 million yuan) this year.
It is also worth mentioning that after the US listed Huawei as an "entity list" in May, the business relationship between Interflex and Huawei has shrunk, but it has gradually recovered.
According to the data, in the first quarter of this year, Interflex's revenue was 67 billion won and the annual target was 400 billion won.
Finally, returning to Mate 30, although the above report confirms that BOE will be a supplier of Mate 30 series product panels, but from the past practice of Huawei, it is often not limited to one, but with reference to Mate 20 Pro, BOE does indeed win Huawei. Rely on.
In view of the breaking of the hand, the Mate 30 Pro is expected to use a curved screen with an inward bend of nearly 90 degrees, which is undoubtedly a greater challenge to the panel supplier's finished product process.