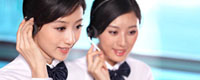 Name: Cassie.Huang
Tel: +86-755-27864416
Fax: +86-755-27864653
Mobile: 15989366182
E-mail: cassie@rxxdisplay.com
Skype: live:cassie_1191
QQ: 2850818618




Company News
>> Your own manufacturer is quite awkward! Samsung 60% LCD TV from China 9th,Sep,2019
According to the South Korean media Central Daily reported on the 4th, the price of liquid crystal panel (LCD) factories from mainland China and Taiwan has changed the TV production mode of South Korea's Samsung Electronics and LG Electronics. The LCDs produced by Samsung/LG's panel subsidiaries have already been produced. Gradually replaced by low-cost Chinese LCD, this situation also makes the home panel factory Samsung Display, LG Display (LGD) into a dilemma of fire, the situation is quite embarrassing.
According to IHS Markit, Samsung's TV shipments (4 million units) this year (2019) are estimated to account for only 37.7% (16.6 million units) of LCDs from Samsung's panel subsidiary Samsung Display. Cheng (61.4%) will purchase from China Panel Factory. According to the situation of Q1 (January-March) in 2019, among Samsung TV sales (10.33 million units), the proportion of Samsung Display supply is only 37.1% (3.838 million units), and the proportion of Chinese panel manufacturers Up to 62% (6.48 million units). Samsung's high-priced product "QLED TV" uses Taiwan's AUO's LCD.
The situation of LG Electronics is similar to that of Samsung. IHS Markit pointed out that in 2019, Q1 LG's LCD TV sales (7.896 million units), LGD supply LCD proportion of less than 50%, only 49.3%. Some insiders pointed out that at present, three 10.5-generation LCD production lines have started production in China, and South Korea's 8-generation LCD production line has lost competitiveness.
In addition, the Korean media North Korea Daily reported on August 16 that Samsung's Samsung Display and LG Display (LGD) are considering reducing the production of large-size liquid crystal panels (LCDs) in South Korea, mainly because Chinese manufacturers have offered low-cost offensives to undermine the market and lead to LCD panel prices. The plunge has already shown that there is no more money to sell.
According to a report by the Japanese media on the Korean economic news on August 16, according to many industry sources, Samsung plans to cut the production of LCD panels in Korea by half. Samsung's current LCD panel production in South Korea is about 250,000 pieces per month, while the 8.5-generation line "L8-1" with a monthly production capacity of 90,000 panels will be discontinued in August, and the monthly output of the "L8-2-1" production line will be released. It will also shrink by 30,000 in September (that is, the total monthly output will be reduced by 120,000).