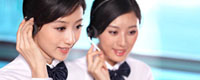 Name: Cassie.Huang
Tel: +86-755-27864416
Fax: +86-755-27864653
Mobile: 15989366182
E-mail: cassie@rxxdisplay.com
Skype: live:cassie_1191
QQ: 2850818618




Company News
>> Apple analyst: It is expected that within two years, the iPad and MacBook may be equipped with a mini LED display. 8th,Oct,2019
According to Apple analyst Ming-Chi Kuo, Apple is developing a state-of-the-art display ever. It is reported that the design of these solar panels will be based on micro LED technology, and it is expected that this high-end display will be applied to the iPad and MacBook for the first time between the end of 2020 and 2021.
Apple analyst: It is expected that within two years, the iPad and MacBook may be equipped with a mini LED display.
There are reports that Apple's upcoming Pro Display XDR has 576 LED displays, but strictly speaking, Pro Display XDR uses a technology similar to mini LEDs, not a true mini LED. It is expected that the new MacBook and iPad will probably use about 10,000 mini LED displays. In contrast, this is a huge leap.
It is reported that in the newly developed display of Apple, each LED is less than 200 microns in size. In addition, the size of the iPad Pro may be between 10 and 12 inches, and the size of the MacBook Pro may be 15 to 17. Between inches.
At present, medium-sized OLED panels have become cheaper and easier to manufacture, so it is speculated that before the micro-LED technology matures, Apple will probably focus on the development of micro-LEDs. And compared with OLED, small LED has a big advantage, that is, it has no risk of aging. The use of a mini LED display will help to design a lighter and thinner product while retaining the performance similar to that of an OLED panel.
It is also worth noting that Samsung is still the dominant player in the small and medium OLED market until now, so the use of mini LEDs will reduce Apple's dependence on Samsung. According to breaking news, Apple will use LG Display as its main supplier of mini LEDs.