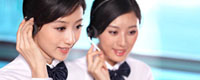 Name: Cassie.Huang
Tel: +86-755-27864416
Fax: +86-755-27864653
Mobile: 15989366182
E-mail: cassie@rxxdisplay.com
Skype: live:cassie_1191
QQ: 2850818618




Company News
>> AMOLED display technology is an important carrier for flexible folded electronic devices 17th,Oct,2019
OLED displays are relatively familiar items, but few people know how a small screen will change the market. Samsung, the leading OLED company, took the lead in breaking through the difficulties of AMOLED display technology, changing the display technology industry and occupying 95% of the market.
AMOLED display technology is an important carrier for flexible folded electronic devices
Nowadays, after more than ten years of development, AMOLED display technology has gradually matured in technology. However, panel manufacturers at home and abroad are increasing the output of OLED. As far as is known, OLED displays have become the mainstream of electronic devices, especially mobile phone screens. In fact, the development of AMOLED technology and application scenarios is far from over. As the electronic consumer market is weak, panel makers are in urgent need of finding new incentives to reverse the development of the industry.
There have been many changes in the market in ten years. China has made technological breakthroughs in the field of science and technology. With the advancement of device technology and manufacturing process, flexible and foldable OLED display mobile phones are popular in the market. Judging from the pre-sale data of many mobile phone brands, consumers are very much looking forward to the ever-changing electronic devices.
Over time, more changes have taken place in the form of mobile phones, such as expanding into a tablet, folding into a smart watch, or transforming into other forms of electronics. These are a "cardiotonic agent" for the tired market. At present, domestic mobile phone Huawei, vivo and other mobile phone manufacturers have adopted the AMOLED screen mobile phone screen to meet the ever-changing needs of consumers.
AMOLED display technology is an important carrier for flexible folded electronic devices
The rapid development of domestic AMOLED technology and industry has realized the independent controllability of process technology, and the large-scale mass production supply has promoted the rise of new materials such as graphene and nano silver wire. It can be seen that the domestic AMOLED market is showing a hot phenomenon.
Graphene and nano-silver wires have been used by scientists in the microelectronics and semiconductor display industries due to their superior performance advantages. In addition, the demand for smart displays has reached a million-piece scale. We must further complete localization and meet market development needs. To meet the needs of many aspects.
Graphene and nano-silver wires have excellent electrical and thermal conductivity, resistance to enthalpy, good transparency, etc., and are suitable for use in flexible and foldable fields. At present, the most widely used display technology manufacturers are traditional ITO materials. Due to their rigidity and brittleness, they cannot meet the development needs of flexible and foldable screens, and will be replaced by flexible materials in the future.
The conductive paste is prepared by using graphene and nano silver wire, and a special process is applied to develop a graphene nano silver wire transparent conductive film to meet the market flexibility and folding requirements, and even a curved screen, a curl screen, etc. can be developed; Good light transmission, suitable for reading; excellent electrical and thermal conductivity, to meet the conductive heat dissipation requirements of electronic equipment.
AMOLED display technology is an important carrier for flexible folded electronic devices
At present, the domestic AMOLED market is developing very rapidly, but the increase in market share is not achieved overnight. We need to stand firm, not play with the initial intentions and inspire. At the same time, domestic enterprises can focus on the stability of manufacturing processes, collaborative innovation, and develop high-level AMOLED display screens to meet the needs of future flexible, foldable screens.