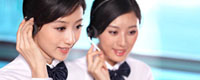 Name: Cassie.Huang
Tel: +86-755-27864416
Fax: +86-755-27864653
Mobile: 15989366182
E-mail: cassie@rxxdisplay.com
Skype: live:cassie_1191
QQ: 2850818618




Company News
>> Panel winter may continue, Chinese panel development to emerging markets or solutions 22th,Oct,2019
Li Dongsheng, chairman of TCL Group, the second largest panel company in China, said that the global panel industry has two or three years of low trough. Huaxing Optoelectronics currently focuses on LCD panels. Bai Ming Technology believes that the LCD panel industry is in a downturn. In more than two or three years, due to overcapacity of LCD panels and the replacement of new technologies, the LCD panel industry will likely remain in a downturn for a long time, and for China, which has become the world's largest producer of LCD panels, development to emerging markets may help. To alleviate the problem of overcapacity in LCD panels.
Panel winter may continue, Chinese panel development to emerging markets or solutions
LCD panel overcapacity and new technology replacement
China's LCD panel industry was a turning point in 2009. Before that, China's LCD panel companies tried to absorb LCD panel production technology. In that year, BOE and Huaxing Optoelectronics respectively built 8.5 generation LCD panel production lines to keep up with the world. The mainstream technology level of LCD panel production has reached the 11th generation line of BOE in 2017. Huaxing Optoelectronics has put into production 11th generation line this year. China's LCD panel production technology has led the world.
As China's two major panel manufacturers put into production the world's most advanced LCD panel production line, the global LCD panel production capacity began to appear surplus, resulting in LCD panel prices continue to fall, the current BOE's second 10.5 generation LCD panel production line is under construction With the production of this production line, the production capacity of LCD panels will further increase, and the problem of overcapacity of LCD panels may become more serious.
Panel winter may continue, Chinese panel development to emerging markets or solutions
While the production capacity of LCD panels continues to increase rapidly, new panel technologies have emerged and are replacing LCD panels. In the smart phone market, OLED panels have gradually replaced LCD panels. Smartphones using OLED panels account for more than half of the total. High-end mobile phones do not use OLED panels. They seem to be embarrassed to be called real high-end mobile phones, but in the Chinese market below 2,000 yuan. The mobile phone is also using a large number of OLED panels, and the small and medium-sized OLED panel boss Samsung relies on this point to be the king in small and medium-sized panels.
In the TV market, although it has not yet seen that technology is expected to replace LCD panels, but in the high-end TV market has become the world of QLED TV and OLED TV, Samsung, the main push QLED TV, said that QLED TV shipments in the first half of the year doubled. It is estimated that the annual shipment of QLED TVs is expected to reach 5 million units; LG is promoting the development of OLED TVs. At present, most TV companies in the world have joined the OLED TV camp, but due to the fatal flaws of OLED TVs, it is delayed. Enter the outbreak phase.
In addition to QLEDs and OLEDs, there are also microLED and QD-OLED technologies in the TV market. It is widely believed that microLED will become the mainstream panel technology in the future. It is self-illuminating technology like OLED. It has the advantages of being thin and flexible, and Samsung has launched microLED TV. However, due to the technical difficulties of micro-LED, it is afraid that large-scale production will be put into production. Waiting for several years, Taiwanese panel companies are reluctant to develop miniLED technology that is less difficult to develop, and to launch TV products by supplying miniLED panels to Hisense.
Samsung's ambition is even greater. In order to take advantage of the next-generation panel technology and to bet on a variety of technologies, it has introduced QD-OLED technology to improve OLED technology in addition to QLED, OLED and microLED technologies. QD-OLED technology combines quantum dot technology with OLED technology to solve the problem of OLED burn-in. Recently, it announced that it will invest 17 billion US dollars to build a QD-OLED panel production line, which is expected to be put into production as soon as next year. Samsung bet on QD-OLED panel technology, it is estimated that because it has deep accumulation of OLED and QLED technology, it can quickly promote the mass production of this technology. In terms of cost, it will have more advantages than the miniLED of Taiwan panel makers in China. Panel technology seized the market before mass production.
Regardless of the success of any of the above-mentioned QLED, OLED, miniLED, and QD-OLED technologies, the LCD TV market will be further eroded. OLED panels have taken advantage in the smart phone market, and the capacity of LCD panels continues to expand. It is expected that LCD panels will have excess capacity. The situation will continue.
Chinese panel development or solutions to emerging markets
After more than a decade of development, China has cultivated the world's largest LCD panel industry. Is there really no solution to the situation of overcapacity? Bai Ming Technology believes that there are still ways to expand the emerging markets.
At present, the economies of India and Africa are still relatively backward. The consumption level in these regions is relatively low. Half of the Indian mobile phone market is a feature phone. Most of the African market is a feature phone. There is a considerable proportion of TVs sold in these regions. It is also a CRT TV, because the price of such products is relatively low, but these areas are in rapid development, and China can fully introduce LCD smartphones and LCD TVs to consumers in these regions.
China's mobile phone companies have played a pivotal role in the global mobile phone market. Three of the top five smartphones in India are Chinese mobile phone companies. China's voice accounts for more than 40% of the market share in the African mobile phone market. The region has a strong influence, with the advantage of Chinese manufacturing in terms of cost, combined with China's low-cost LCD panel industry, after all, the cost of LCD panels is much lower than that of OLED panels, and LCD panels are suitable for these markets. The price of Chinese smartphones in China's Coolian era was as low as 200 yuan, and the lower price helped Chinese mobile phones further expand their advantages.
Panel winter may continue, Chinese panel development to emerging markets or solutions
Chinese TV companies also have strong competitiveness in the global TV market. TCL has become the world's second largest TV company. For emerging markets such as India and Africa, Chinese TV companies can launch lower-priced LCD TVs for these markets, domestic TV companies. The 400 yuan LCD TV launched in the domestic market shows the ability of Chinese TV companies to control costs. Chinese TV companies can sell lower-priced LCD TVs to these emerging markets. In fact, TCL's rapid growth in TV shipments is partly due to its success in selling low-end TVs in the Indian market, which has helped its LCD panel business achieve better results and has integrated Huaxing. The performance of TCL Group of Optoelectronics is better than that of BOE.
In addition to products such as smartphones and TVs, Chinese companies can also develop products such as tablets for emerging markets. In the early years, the success of the white-label tablet industry in Shenzhen, China, came from the fact that they developed cheap products in line with emerging markets. Tablet PCs, Chinese brands now have a certain influence in the global market, and can deliver better quality and affordable tablet PCs to emerging markets under the guarantee of quality.
China has become the world's largest manufacturing country. It has a well-developed industrial chain. The research and development capabilities and technical capabilities of Chinese companies have also been greatly enhanced. It will help to launch marketable smartphones, TVs, tablets and other products for emerging markets. In order to digest the LCD panel with huge production capacity, this will also benefit the improvement of the strength of China's industrial chain. As long as the market is opened, it can promote the transformation and upgrading of China's industrial chain along with the consumption upgrade of the local market.