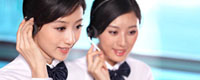 Name: Cassie.Huang
Tel: +86-755-27864416
Fax: +86-755-27864653
Mobile: 15989366182
E-mail: cassie@rxxdisplay.com
Skype: live:cassie_1191
QQ: 2850818618




Company News
>> Follow Apple's main mobile phone manufacturers to abandon the LCD screen to switch OLED screen 22th,Feb,2017
Whether you like AMOLED screen, Samsung is relying on it step by step against it, its crazy growth trend, so that LCD screen quite tragic.
Follow Apple's main mobile phone manufacturers to abandon the LCD screen to switch OLED screen
Now, Taiwan's industrial chain gives the report said that Samsung is increasing the expansion of AMOLED screen production capacity, because the use of this material screen smart phone manufacturers more and more, the other side of the LCD screen was left out.
Reported that in 2019 Samsung AMOLED screen shipments will reach 560 million, an increase of 114% over 2015, and this screen for the domestic mobile phone brand-based external customer supply is expected to reach 100 million, to the 2019 will be expanded to more than 150 million.
Of course, that LCD is abandoned by the mobile phone is a key factor is that Apple will switch to AMOLED camp next year, is expected in 2017 Samsung will provide at least 50 million AMOLED screen for .
Domestic mobile phone manufacturers, Apple, Samsung, which several camps on the AMOLED screen respected, to accelerate the edge of the LCD screen, we think it?