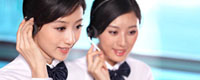 Name: Cassie.Huang
Tel: +86-755-27864416
Fax: +86-755-27864653
Mobile: 15989366182
E-mail: cassie@rxxdisplay.com
Skype: live:cassie_1191
QQ: 2850818618




Company News
>> Samsung's new design patent for mobile phone: the display is scalable 14th,Jan,2020
According to foreign media 91mobiles report, a new design patent for Samsung mobile phones has recently been exposed, which shows that the mobile phone uses a flexible screen and is designed to be retractable.
It is understood that the patent statement submitted by Samsung Mobile to the United States Patent and Trademark Office (USPTO) has recently been exposed, and a draft of the patent shows a smartphone with a flexible screen. It is mentioned in the description that the screen aspect ratio of this phone is 16: 9 in the standard mode, and the front camera and various sensors cannot be seen. If users need to take selfies, video calls, or want to increase the screen area, they can use the rotating device on the top of the phone to extend the phone screen to an aspect ratio of 18: 9.
When the screen is fully extended, it can be seen that the Liu Haiping design is used, and the front camera and sensors are "hidden" in this "bangs". It's unclear how the upper rotating device works, 91mobiles speculates that it may be automatically run when it detects an open camera application or uses a dedicated button. In addition, the entire phone comes with an additional rear panel, with a rotating device and a part of the display packaged inside.