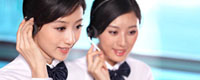 Name: Cassie.Huang
Tel: +86-755-27864416
Fax: +86-755-27864653
Mobile: 15989366182
E-mail: cassie@rxxdisplay.com
Skype: live:cassie_1191
QQ: 2850818618




Company News
>> Apple's call? BOE is producing 6.1-inch OLED 5th,June,2020
Recently, according to Korean media reports, orders for Apple's iPhone 12 series OLED panels will be divided between LG Display and Samsung Display. Without BOE's share, is this really the case?
Apple's call? BOE is producing 6.1-inch OLED
South Korean media presume that BOE B7 and B11 have not passed Apple verification as a premise to presume that BOE has no hope of providing OLED panels for iPhone 12 series. However, the source revealed to Wit Display that BOE B7 and B11 have passed the verification of Apple and have the opportunity to supply OLED to Apple.
Some people may also question that B7 does not have On cell capacity and is unable to supply OLED to Apple, but sources have revealed to Wit Display that BOE B7 has moved into related process equipment one after another to meet Apple's needs.
LG Display does not necessarily have the full confidence to provide Apple with 20 million 6.1-inch OLEDs. After all, LGD does not have mass production experience in On Cell mass production. Therefore, BOE and LGD share an equal share, and have the opportunity to supply Apple 6. 1 inch OLED.
There are four iPhone 12 series. LG Display and BOE will produce 6.1-inch OLED for iPhone 12 Max. The remaining 5.4-inch iPhone 12, 6.1-inch iPhone 12 Pro and 6.7-inch iPhone 12 Pro Max panels Provided by Samsung Display.
Last year, Samsung Display and LGD supplied Apple with 50 million and 5 million OLED panels, respectively. LGD and BOE are expected to jointly supply 20 million OLEDs to Apple this year, and Samsung Display will supply 55 million OLEDs.
Lin Zhi, chief analyst of Wit Display, also believes that the mass production capacity of LGD's small and medium-sized OLEDs still needs to be improved. Apple should not worry about handing over all iPhone 12 Max panel orders to LGD. As a third echelon, BOE will share 20 million OLEDs with LGD In terms of orders, according to Apple's first order for LGD, BOE is likely to provide 5 million pieces.