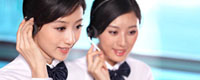 Name: Cassie.Huang
Tel: +86-755-27864416
Fax: +86-755-27864653
Mobile: 15989366182
E-mail: cassie@rxxdisplay.com
Skype: live:cassie_1191
QQ: 2850818618




Company News
>> Samsung Electronics Announces Split LCD Business to Form Subsidiary 3rd,2017
February 21, Samsung announced on February 20, will split the LCD display business into an independent subsidiary, the new company will be April 1 this year, set up, tentatively named Samsung Electronics Display limited Company, the registered capital of 6.6 billion US dollars. OLED display business is still retained in Samsung.
Samsung Electronics Announces Split LCD Business to Form Subsidiary
Samsung said that as the LCD display market is declining, has become a low-growth mass commodity technology, facing competition from Chinese manufacturers, the establishment of an independent subsidiary of this initiative will help them make faster decisions in time to adapt to the market demand.