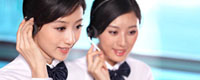 Name: Cassie.Huang
Tel: +86-755-27864416
Fax: +86-755-27864653
Mobile: 15989366182
E-mail: cassie@rxxdisplay.com
Skype: live:cassie_1191
QQ: 2850818618




Company News
>> Samsung mobile phone will use Huaxing Optoelectronics OLED screen 19th,August,2021
On August 16th, according to a report from Taiwanese media DigiTimes, an industry insider said that TCL Huaxing Optoelectronics will supply OLED panels for smartphones to Samsung Electronics, and the current supply is not large.
The industry insider did not disclose which models Samsung will use Huaxing Optoelectronics panels. Xiaolei personally predicts that Samsung is more likely to use Huaxing Optoelectronics panels on some low-end models, and high-end models still use its own panels. . One reason is that Samsung uses its own panels, which can reduce production costs; the other reason is that Samsung uses its own high-end panels on its high-end flagship phones to show customers the technical strength of its own screens, and it is also showing Samsung screens. High-end image.
CgAH5159kmGAF9kuAAGNyhdPW6k75.jpeg
It is worth mentioning that Samsung's ability to use Huaxing Optoelectronics' screens does not only agree with the quality of the Huaxing Optoelectronics' screens, but it also has a certain relationship with Samsung's shareholding ratio in Huaxing Optoelectronics. At present, Samsung Display's shareholding ratio in TCL China Star Optoelectronics is 12.33%.
Previously, when it came to domestic screens, consumers often referred to them as inferior screens, but after the unremitting efforts of a number of domestic screen manufacturers, domestic screens have gradually got rid of this hat. Taking Huaxing Optoelectronics as an example, the Xiaomi Mi 10 Extreme Commemorative Edition uses its screen, and its screen performance is quite good. The quality of the Huaxing Optoelectronics' screen has been recognized by many consumers.
TCL Huaxing Optoelectronics was established in 2009, focusing on the field of semiconductor display. After more than ten years of development, China Star Optoelectronics has made considerable progress. In 2020, Huaxing's AMOLED flexible panel shipments occupy the fourth place in the world, and the world's top three shipments of small-size LTPS mobile phone panels. It is step by step catching up with Samsung and LG Display.
However, the gap between domestic manufacturers in the OLED field and South Korea's Samsung Display and LG Display is still very large. According to UBI Research data, of the global OLED panel shipments in 2020, Samsung Display accounted for 68% of the market share, LG Display accounted for 21%, and the third BOE was only 5.7%, and China Star Optoelectronics occupied the fourth place. .
The competition among major panel manufacturers will be more intense in the future. Mini-LED and quantum dot technology are the future development directions. If China Star Optoelectronics can make a breakthrough in a certain technology, it will gain a larger market share.