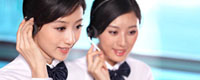 Name: Cassie.Huang
Tel: +86-755-27864416
Fax: +86-755-27864653
Mobile: 15989366182
E-mail: cassie@rxxdisplay.com
Skype: live:cassie_1191
QQ: 2850818618




Company News
>> China and South Korea TV panel technology showdown 28th,Dec,2021
Samsung QD-OLED TV, which has been rumored for more than a year, will be launched this month, and Chinese panel companies are pushing miniLED technology. This will have an impact on the current LG-dominated OLED TV market, forming a battle between China and South Korea on TV panel technology. .
China and South Korea TV panel technology showdown, LG may become a victim
The dispute between LCD panel and OLED panel technology
LCD panel technology has dominated the TV market for more than 20 years. With the evolution of technology, the industry originally thought that OLED panel technology would replace LCD panel technology. However, after more than ten years of development, OLED TVs are still a minority in the TV market. Market research agency Omdia predicts that OLED TV shipments this year will reach 6.1 million units, accounting for approximately 2.5% of global TV market shipments.
The main factors hindering the popularization of OLED TVs are cost and technology. The production cost of OLED panels has always been difficult to drop, and the production cost of LCD panels is getting cheaper and cheaper due to the promotion of China's two major panel companies BOE and TCL Huaxing. 55-inch LCD TVs only cost 1799 yuan, and OLED TVs are the cheapest to 4999 yuan. , The high price has become a major reason hindering the popularization of OLED TVs.
Another factor that hinders the popularization of OLED TVs is technical defects. OLED TVs have always had a burn-in problem. Even though LGD, the manufacturer of OLED panels, has always claimed that it has solved the burn-in problem of OLED panels, OLED TVs still frequently burn in actual use. Screen failure, which seriously hinders the popularization of OLED TVs in the high-end TV market.
The above two factors actually interact with each other. OLED TVs cannot be accepted by the public due to the burn-in problem. Naturally, they cannot quickly expand the scale. Naturally, the cost of OLED TVs cannot be reduced if they cannot be expanded. Therefore, OLED TVs have always become a niche market. .
Faced with the insurmountable problems of OLED TVs, Samsung pioneered the introduction of quantum dot technology into OLED panels. Samsung is the world's largest small and medium-sized OLED panel company. Its time to develop OLED panels is about the same as LGD. However, two Korean companies have introduced OLED panels to these two completely different markets. LGD has developed OLED panels into the TV panel market. Samsung has developed OLED panels in the market for small and medium-sized digital electronic products such as mobile phones. Facts have proved Samsung's correctness. OLED panels have become popular in the smartphone market.
With the development of OLED TVs, Samsung has introduced QLED TVs to improve LCD panel technology, which is a combination of quantum dot technology and LCD panel technology.QLED TVs are very popular in the high-end TV market, but it is not a self-luminous technology. Contrast, lightness and thinness are still not comparable to OLED TVs. For this reason, Samsung has developed QD-OLED panel technology by combining quantum dot technology with OLED panel technology.