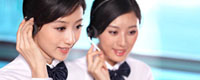 Name: Cassie.Huang
Tel: +86-755-27864416
Fax: +86-755-27864653
Mobile: 15989366182
E-mail: cassie@rxxdisplay.com
Skype: live:cassie_1191
QQ: 2850818618




Company News
>> Boe and Zhongguancun Standardization Association released the Mini LED display general technical specifications 29th,Nov,2022
November 28, BOE (BOE) Crystal Core Technology officer announced: BOE (BOE) together with Zhongguancun Standardization Association and 12 enterprises released the "Mini-LED Display General Technical Specification" group standard.
Boe said that Mini LED, as a promising new era display technology, is the general trend of the development of the industry. In order to continue to maintain its leading position in the display industry, BOE announced in November that it was holding Huacan OptoElectronics. Through this subscription, it will realize the ecological and efficient integration of its MLED business, which is also conducive to consolidating the leading edge of the Mini/Micro LED industry.
At the same time, BOE has been committed to promoting the development of its own MLED technology in recent years. At present, in the field of MLED, BOE has launched diversified high-end technology products such as P0.9 glass-based Mini LED direct display, 75-inch and 86-inch 8K Mini LED, and 34-inch glass-based Mini LED esport display. And take the lead in the realization of glass based Mini LED product mass production commercial. And in professional display, medical display, vehicle display and other consumer high-end products to achieve demonstration applications.
Driven by the wave of new displays, the group standard defines terms and definitions, optical characteristics, mechanical properties, environmental adaptability, mean time to failure, and safety requirements for Mini LED displays.
With the formulation of this standard, the relevant standards of Mini-LED display technology are further standardized, to provide quality assurance for the corresponding products, and to promote the rapid application and development of Mini LED display in the market. In addition, the technical specification is conducive to unifying the standards of the upstream and downstream enterprises of the industry, and to a certain extent, promoting the improvement of the Mini LED industry chain.
As a general technical specification standard in the field of Mini-LED display, this standard involves the characteristics of Mini LED display, the technical advantages of Mini LED and the application scenarios of Mini LED. The details are as follows.