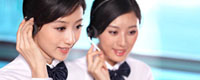 Name: Cassie.Huang
Tel: +86-755-27864416
Fax: +86-755-27864653
Mobile: 15989366182
E-mail: cassie@rxxdisplay.com
Skype: live:cassie_1191
QQ: 2850818618




Company News
>> TCL submits Mini LED TV "New answer Sheet" 23th,March,2023
Accompanied by the expansion of leading enterprises, Mini LED industry chain ushered in a period of rapid development, even in the industry recession in 2022, also maintained the attitude of countertrend growth. It is foreseeable that the new display technology represented by Mini LED will be an important pole of growth in the future display industry.
Public information shows that TCL entered the MiniLED as early as 2017, and officially launched the first MiniLED TV in 2019. In 2019 IFA Exhibition held in Berlin, Germany, TCL Electronics exhibited its 75-inch 8K MiniLED TV X10.
According to the introduction at that time, the X10 is uniformly covered with 25,000 micron leds in the quantum dot multi-partition dynamic backlight, and has more accurate backlight control, which can achieve 1000 nits peak brightness and 157% ultra-high color gamut coverage, making the bright field brighter, the dark field darker, and the color more accurate.
At this year's CES, TCL also announced the Q650G, Q750G and QM850G series, which are up to 98 inches in size and can be paired with Google TV.
So far, TCL has launched several lines of Mini LED products, ranging from high-end flagship to affordable multi-price product lines. TCL Electronics said in the financial report that TCL MiniLED occupied more than 53% of the retail volume of smart-screen in China MiniLED TV market (Zhongyikang Omni-channel), ranking first for a second year.