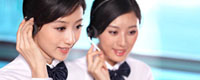 Name: Cassie.Huang
Tel: +86-755-27864416
Fax: +86-755-27864653
Mobile: 15989366182
E-mail: cassie@rxxdisplay.com
Skype: live:cassie_1191
QQ: 2850818618




Company News
>> Another LCD panel factory disbanded! How does the "Three countries and four places" industry competition bureau evolve 4th,August,2023
Taking history as a mirror, we can know the prosperity of the future, but also know the gains and losses. In the mid and late 1990s, color picture tube (CRT) technology was on its way, at that time, including BOE, the profitability of a number of display enterprises are very good, but in the years near the "turn of the century", the change came, the display industry began to appear in the plasma display PDP, field emission display FED and liquid crystal display LCD and other technical routes.
In the early 21st century, the traditional CRT color tube technology has been almost completely replaced by liquid crystal display LCD technology, and a "throne replacement" has also occurred. In recent years, the global display industry has developed rapidly, and emerging technology routes such as OLED, MLED, QLED, LDT and metasurface have appeared again in the industry.
The new "gambling game" has begun, the major players of the "three countries and four places" in the former display industry have begun to bet, and in this round of change, who can win the industry crown again?
Japanese panel industry: "seeking survival" and "seeking change"!
As we all know, in the development history of the global panel industry, Japan as the former "liquid crystal king", has also monopolised the global panel industry 94% of the market share, but now the Japanese panel has no longer the past style, Panasonic, Sharp and JDI and other display companies have been in trouble.
On August 1, according to Nikkei BP reports, Japanese electronics giant Panasonic Holdings has announced on July 31 that it has decided to liquidate its subsidiary Panasonic Liquid Crystal Display Co., which specializes in the production of liquid crystal panels. In the future, Panasonic will convert the former Himeji LCD plant into a production base for electric vehicle batteries, aiming to strengthen its position in this fast-growing industry.
The decision to dissolve Panasonic LCD will have a significant financial impact, but Panasonic headquarters has decided to forgive the 580 billion yen ($4.11 billion) debt owed to another subsidiary, which belongs to internal digestion.